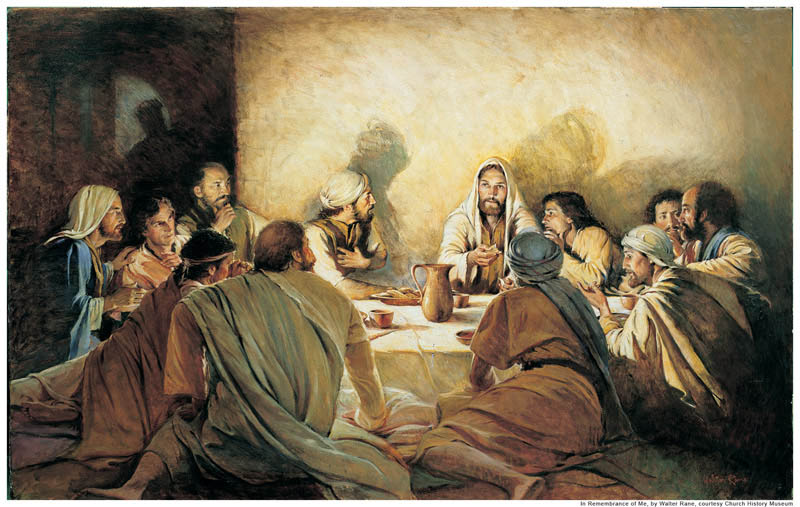 By Eric Kotter, a member of The Church of Jesus Christ of Latter-day Saints ("Mormon"). A student at BYU-Idaho studying communications, and freelance writer.
When Jesus Christ was on the earth He gave bread and wine to His twelve apostles and said, "This is my body which is given for you: this do in remembrance of me. Likewise also the cup after supper, saying, This cup is the new testament in my blood, which is shed for you" (Luke 22:19-20).
Holy Communion: A Symbol of Jesus Christ's Atoning Sacrifice
As a member of The Church of Jesus Christ of Latter-day Saints (inadvertently called by friends of other faiths, the "Mormon Church") I participate each week during worship services in an ordinance called the sacrament. The sacrament is similar to Holy Communion which many other faiths participate in. One difference between the Holy Communion that Mormons participate in, and Catholic Communion, is that we do not believe in the doctrine of transubstantiation, which is a belief that the bread and wine literally turn into the blood and body of Jesus Christ as the person partakes. We believe that Jesus Christ instituted the sacrament, the bread and wine, to represent His body and blood, which were given to us as a sacrifice to lift the burden and judgments of our sins, trials and weaknesses as we follow Him. We partake of the sacrament as symbols of what He did for us. Partaking of the sacrament is a blessing Jesus Christ gave to His followers so they can renew their baptismal covenants to follow Him that they might become clean from their sins.
In the Doctrine and Covenants, a book of modern revelation given by God, the Lord gave us the purpose of the sacrament. The Lord said, "And that thou mayest more fully keep thyself unspotted from the world, thou shalt go to the house of prayer and offer up thy sacraments upon my holy day" (Doctrine and Covenants 59:9). (more…)