The Master taught the following as recorded in the Holy Bible, in the New Testament, in John 13:34-35: "A new commandment I give unto you, That ye love one another; as I have loved you, that ye also love one another. By this shall all men know that ye are my disciples, if ye have love one to another."
A student of the Greek language (the original language of the New Testament) knows and understands that there are different words used to express love in the Greek language.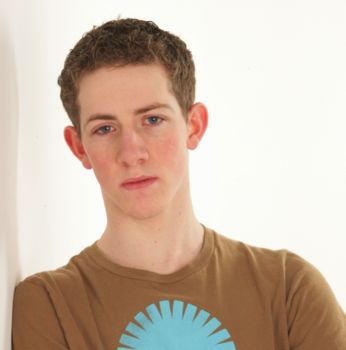 The Greek word that is used in these verses is a form of the Greek verb "agape" (ah-gah-pay) which is understood in Christian theology to be an expression of God's unconditional love. In other words, what the Savior was teaching His disciples, and the lesson that applies to us today, is that we are to love everyone even as the Savior loves each of us – unconditionally. W. E. Vine, a great scholar of the New Testament Greek language, said of the word agape:
It expresses the deep and constant love and interest of a perfect Being towards entirely unworthy objects, producing and fostering a reverential love in them towards the Giver, and a practical love towards those who are partakers of the same, and a desire to help others to seek the Giver.
The Master reemphasized this teaching in answering a question asked by a young lawyer who tried to test Him:
Then one of them, which was a lawyer, asked him a question, tempting him, and saying, Master, which is the great commandment in the law? Jesus said unto him, thou shalt love the Lord thy God with all thy heart, and with all thy soul, and with all thy mind. This is the first and great commandment. And the second is like unto it, thou shalt love thy neighbour as thyself. On these two commandments hang all the law and the prophets. (Matthew 22:35-40.)
Members of The Church of Jesus Christ of Latter-day Saints (commonly referred to as the Mormon Church) strive to live their lives according to the doctrines and principles of the gospel of Jesus Christ, therefore, they understand that as they strive to follow in the footsteps of the Great Exemplar, they must learn to love all of their brothers and sisters with a Christ-like love – unconditionally. That love is extended to everyone regardless of race, color, creed, and even to those who struggle with same-gender attraction.
In an effort to spread this message of love to all concerned, with a clear invitation to gay Mormons to "stay with us," the Church of Jesus Christ has launched a new website aimed at providing "greater sensitivity and better understanding" among Latter-day Saints with regards to same-sex attraction. The website has been under construction for over two years.
"When people have those (same-sex) desires and attractions our attitude is, 'stay with us,'" said Elder D. Todd Christofferson of the LDS Church's Quorum of the Twelve Apostles during a video that introduces the subject of the website. "I think that's what God is saying: stay with me. And I think that's what we want to say in the church: stay with us, and let's work together in friendship and commonality and brotherhood and sisterhood.

"Here (in the church) more than anywhere, it's important that there be love, that there be hope," Elder Christofferson continued. "We want to be with you and work together." [1]
LDS spokesman Michael Purdy stated:
"Too often these types of big, important issues are dealt with in sound bites, and often by individuals who do not have the complete picture of what the church is doing," Purdy said. "We hope (the website) will be a resource for better understanding and better communication."

Rather than provide a detailed presentation of LDS doctrine and policies relative to homosexuality, the website relies on text and video to "show the human face of a sensitive matter." [1]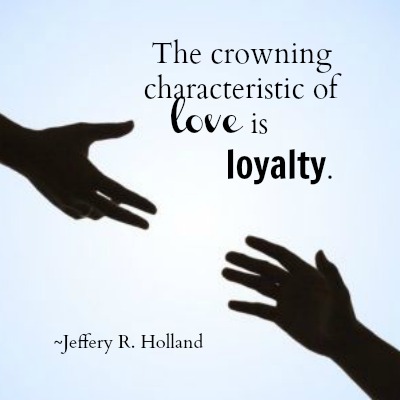 The website's stated objective is to help Latter-day Saints "come together to foster a climate of goodwill and a determination to understand the workings of God in each individual life." [1] Jim Dabakis, chairman of the Utah State Democratic Party, recently elected state legislator and an outspoken advocate of gay rights stated, "I'm very pleased with the website and its message. It shows wisdom, and the ability to temper doctrine in love that is the essence of Christianity." [1]
In the brief video on the website, Elder Dallin H. Oaks of the Quorum of the Twelve makes it clear that the doctrine of the church that sexual activity should only occur between a man and a woman who are married "has not changed and is not changing." However, he also acknowledged that "there is so much that we don't understand about this subject that we do well to stay with what we know from the revealed word of God." He further stated, "What is changing, and what needs to change, is to help our own members and families understand how to deal with same-gender attraction." [1]
It is not the intent of the website to address every possible subject that pertains to same-gender attraction. The controversial subject of gay marriage. for example, is not addressed on the website. "Rather, the site is a collection of personal reflections and experiences to help people understand the issue better and to better address it inside their families, their congregations and their communities." [1]
The Apostle Paul in his letter to the Corinthian church in 1 Corinthians 13 taught:
Charity suffereth long, and is kind; charity envieth not; charity vaunteth not itself, is not puffed up, doth not behave itself unseemly, seeketh not her own, is not easily provoked, thinketh no evil; rejoiceth not in iniquity, but rejoiceth in the truth; beareth all things, believeth all things, hopeth all things, endureth all things. Charity never faileth: but whether there be prophecies, they shall fail; whether there be tongues, they shall cease; whether there be knowledge, it shall vanish away. (1 Corinthians 13:4-8.)
Latter-day Saints are taught that charity is the pure love of Christ. Therefore, they want those who struggle with same-gender attraction to know that they love them as brothers and sisters in the gospel. "For all the law is fulfilled in one word, even in this; thou shalt love thy neighbour as thyself" (Galatians 5:14.) Most importantly, they want to convey the message that God still loves them and that His arms are stretched out still.
The LDS Church Official Statement on Same-Gender Attraction
Love One Another: A Discussion on Same-Sex Attraction
About Keith L. Brown
Keith L. Brown is a convert to The Church of Jesus Christ of Latter-day Saints, having been born and raised Baptist. He was studying to be a Baptist minister at the time of his conversion to the LDS faith. He was baptized on 10 March 1998 in Reykjavik, Iceland while serving on active duty in the United States Navy in Keflavic, Iceland. He currently serves as the First Assistant to the High Priest Group for the Annapolis, Maryland Ward. He is a 30-year honorably retired United States Navy Veteran.