According to The Birmingham News, The Church of Jesus Christ of Latter-day Saints (more commonly referred to as the Mormon Church) has named Peter M. Johnson, who served a mission to Birmingham, Alabama from 1987 to 1989, as the Bessemer, Alabama  Stake President, the first Black regional leader for Mormons in Alabama. Johnson and his family were living in Utah and have just recently moved back to Alabama.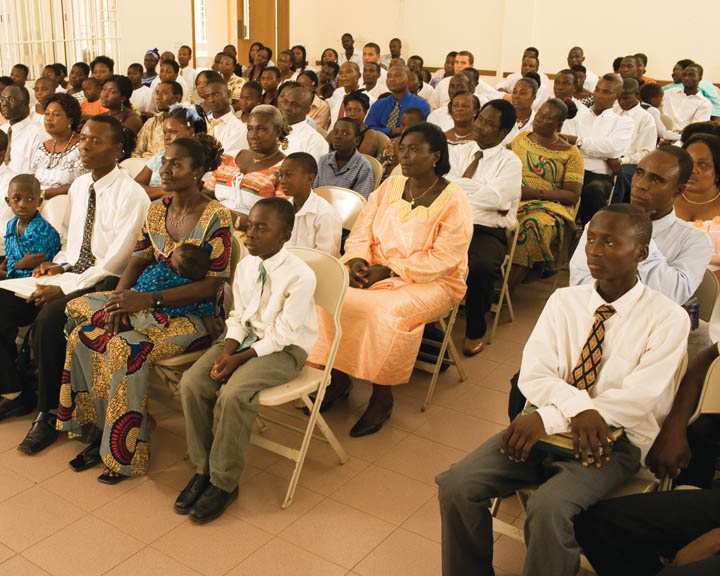 A stake is an administrative unit of The Church of Jesus Christ comprised of multiple congregations – the smaller congregations are called branches and the larger ones are called wards. It may be compared to a Roman Catholic Church diocese. The name "stake" is derived from the metaphor employed by Isaiah, comparing Zion to a tent fastened securely by stakes:
Look upon Zion, the city of our solemnities: thine eyes shall see Jerusalem a quiet habitation, a tabernacle that shall not be taken down; not one of the stakes thereof shall ever be removed, neither shall any of the cords thereof be broken (Isaiah 33:20.)

Enlarge the place of thy tent, and let them stretch forth the curtains of thine habitations: spare not, lengthen thy cords, and strengthen thy stakes (Isaiah 54:2.)
The Stake which Johnson oversees is comprised of 12 congregations, both branches and wards, with a combined membership of 3,716, and covers a large portion of central and west Alabama. The Bessemer Stake covers west Alabama from Bessemer to the Mississippi state line, east to Inverness, north to Cullman, and south to Demopolis. Blaire Gordon Ferguson will serve as his First Counselor and Barry Sadler Jr. will serve as his Second Counselor.
Johnson is an Ernst and Young Fellow and assistant professor of accounting at the Culverhouse School of Accountancy at the University of Alabama. Although he is the first Black to serve as a Mormon Stake President in Alabama, he told The Birmingham News, "there are many minority leaders in the 14 million-member Latter-day Saints Church … serving throughout the church locally, nationally and worldwide." [1]
Johnson and his wife, Stephanie Lyn Chadwick, have four children. "The family is important," Johnson said. "My family is an important part of who I am and who I want to become… strengthening home and family through the teachings of the Savior, Jesus Christ, is a central part of the Church of Jesus Christ of Latter-day Saints. That's one of our primary goals." [1]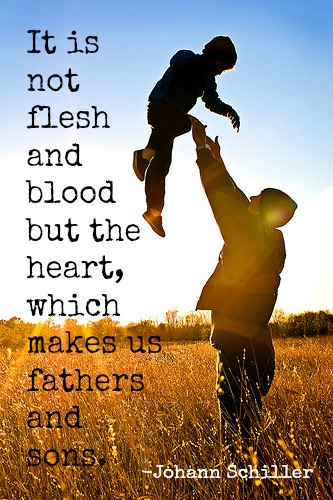 Before 1978, the Church of Jesus Christ of Latter-day Saints had a policy prohibiting men of African descent from being ordained to the Priesthood. This action precluded them from being able to participate in sacred ordinances in temples, and essentially excluded them from holding significant leadership positions in The Church of Jesus Christ. In 1978, after receiving a revelation from the Lord in the upper room of the Salt Lake Temple in Salt Lake City, Utah, Spencer W. Kimball, then Prophet and President of the Church, announced that all worthy males regardless of race can now hold the Priesthood.
Currently, The Church of Jesus Christ of Latter-day Saints has one Black top leader, Elder Joseph W. Sitati of Kenya, who serves as a member of the First Quorum of the Seventy.
Additional Resources:
Basic Mormon Beliefs and Real Mormons
The Lord Jesus Christ in Mormonism
Learn More About Black Mormons
https://www.youtube.com/watch?v=ppg-J7fPSD8&feature=youtu.be
About Keith L. Brown
Keith L. Brown is a convert to The Church of Jesus Christ of Latter-day Saints, having been born and raised Baptist. He was studying to be a Baptist minister at the time of his conversion to the LDS faith. He was baptized on 10 March 1998 in Reykjavik, Iceland while serving on active duty in the United States Navy in Keflavic, Iceland. He currently serves as the First Assistant to the High Priest Group for the Annapolis, Maryland Ward. He is a 30-year honorably retired United States Navy Veteran.