Learning about Mormons (a nickname for members of The Church of Jesus Christ of Latter-day Saints) includes learning about the Mormon lifestyle. After all, doctrine is meaningless unless it's put into practice. Someone once told me they didn't understand why anyone would want to live by the strict rules of Mormonism. A look at the Mormon lifestyle will help make it easier to understand some of the reasons Mormons choose to live as they do.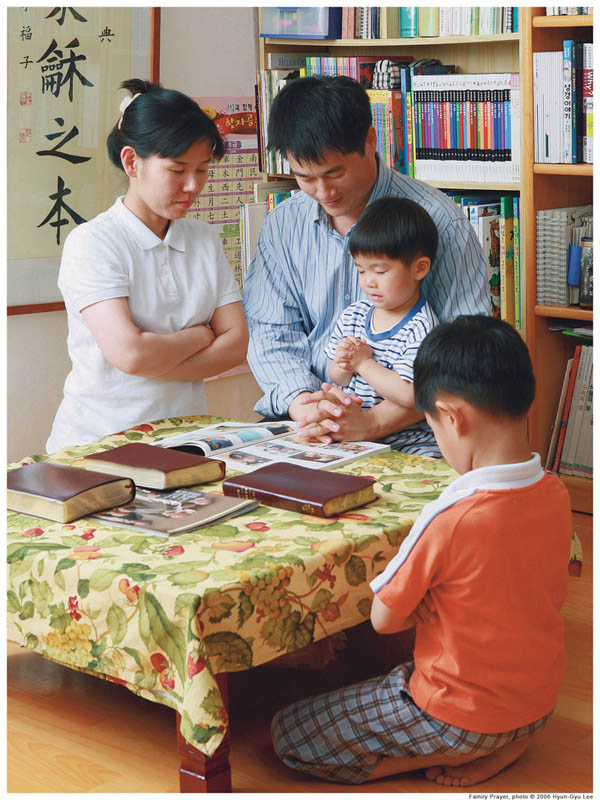 Have you ever studied sonnets or tried to write one? They have a strict set of rules that have to be followed, and yet there are millions of completely individual sonnets in existence. This is because the form only sets the pattern for the sonnet. The content can be played out in as many different ways as there are writers. While Mormons have a strict framework, that framework leaves open so many variations there is no duplication. If you visit the I'm a Mormon campaign on Mormon.org, you'll see how those variations play out in real life.
Mormons live all over the world and they tend to live as their neighbors do, in many ways. They live the culture of their nation. They live in ordinary communities, not Mormon-only complexes, have jobs in the general world, and educate their children any way they choose. They wear ordinary clothing and live in ordinary families. However, there are some differences and people often notice those differences.
One difference is that Mormons put a strong emphasis on family. While this is a common factor in many religions, it is often closely identified as an essential role in Mormonism. The Mormon lifestyle centers around the family. Much of a Mormon's worship happens in the home. Mormons begin each day with prayer—personal prayer, and for those who are married and/or have children, couple and family prayers. They end that way as well. Adding some mealtime prayers to this day and you have a great deal of praying going on, another aspect of Mormon lifestyle.
In addition to prayer, Mormons also have family and personal scripture study. By praying and reading the scriptures as a family, parents fulfill their obligation to teach their children the gospel, rather than depending on Church to do it. The Church serves as a support, not the primary educator. It also allows parents and children to share testimonies of Jesus Christ to each other and to discuss the gospel in a way not possible in a classroom.
And in case this isn't enough family gospel study, Mormons also have Family Home Evening. One night a week, usually Mondays, they stay home without outsiders and enjoy each other's company. They have a lesson on the gospel, play games, and enjoy treats. Everyone participates in putting it together by fulfilling one rotating assignment, which means even children learn to conduct music, lead a meeting, or teach a lesson, sometimes with the help of a parent or older sibling. This gives them leadership skills they will find useful throughout their lives.
Mormons have a lay ministry, so all work is done by volunteers. The bishop, similar to a pastor, has a family and a secular job. With limited time, many tasks are given to members and nearly all members of the church have "callings" or volunteer church jobs. These callings allow them to serve God, build relationships, and create a commitment to Jesus' church. However, they also give Mormons new skills. Members are called to most positions, rather than volunteering, and the positions change often. This gives most Mormons a wide range of skills they might not have achieved otherwise. A shy person may find herself leading an organization. Someone who has no experience with children can find herself teaching toddlers. A person who has only learned to read two years ago may find herself teaching others to read in the literacy program she herself participated in as a student. It builds the self-confidence and leadership Mormons are noted for.
The Mormon lifestyle also emphasizes the need for self-reliance. This keeps us physically safer, allows us to focus on things that matter because the material needs are under control, and gives us the means to serve others. While becoming self-reliant is a lot of work, once it's accomplished it provides a powerful peace of mind. To this end, Mormons are encouraged to get a good education. This gives them the best possible opportunity for good employment and improves their ability to learn about the world. Both formal and informal learning are strongly encouraged.
They are also taught to stay out of debt if at all possible, since debt limits options and puts a powerful stress on the family. It also makes it easier to focus on material desires and to find it more difficult to differentiate between need and want. Mormons store a year's supply of food and other supplies, not in a hoarder's fashion, but to actually use. They rotate their storage so they use it up before it expires. When they need something, they take it from their storage. When they shop, they put what they buy into their storage, dating and rotating supplies. This is not a doomsday preparation. It has gotten many Mormon families through unemployment, weather crisis, or other situations that make it difficult to shop. They also put aside money for these times. By having food stored, they are able to shop in bulk or on sale, cutting their costs.
Morality is a part of the Mormon lifestyle. Mormons practice old-fashioned values that keep them safe from many of the trials of the world. Sheri Dew, a former leader of the Mormon women's auxiliary (Relief Society) said,
"Several years ago, I participated in an international policy forum where the discussion moved from prostitution to pornography to abortion and so on. When the moderator invited me to comment, I noted that it seemed impossible not to notice a common theme—that every thorny issue had immoral underpinnings. I then told about my parents, who are devout members of our faith, what they had taught me about marriage and chastity, and how those teachings had governed my life. Afterwards, one woman after another pulled me aside and said the same thing: "You are so lucky. I didn't think chastity was even possible. I wish someone had told me this years ago—it would have changed my life."

I personally know tens of thousands of youth and young adults who are living morally clean lives. They are happy, productive, and anxiously engaged in becoming engaged. Moral purity is not outdated. Admittedly, it is also not easy. But I submit that it is easier than the alternative. Virtuous men and women never worry about a surprise pregnancy or sexually transmitted disease. Never agonize over confessing unfaithfulness. Have no emptiness after a one-night stand. No pain in losing one's family to infidelity. No haunting memories of indiscretions. Quoting C. S. Lewis, "Virtue—even attempted virtue—brings light; indulgence brings fog."(Sheri L. Dew, "The Power of Virtue," Church News, August 9.)
While some people find these standards limiting, as Sister Dew points out, they really make life much easier in the long run. The maturity developed by having standards and self-control avoid so many of the problems people face today as a result of avoiding these types of standards.
The Mormon lifestyle offers a great deal of freedom within a carefully God-controlled framework designed by a Father who loves us and wants us to become everything we can be.
About Terrie Lynn Bittner
The late Terrie Lynn Bittner—beloved wife, mother, grandmother, and friend—was the author of two homeschooling books and numerous articles, including several that appeared in Latter-day Saint magazines. She became a member of the Church at the age of 17 and began sharing her faith online in 1992.