There are some people, including some members of The Church of Jesus Christ of Latter-day Saints (mistakenly referred to as the Mormon Church by the media and others), who perhaps feel that women should be more at the forefront in the organization of the Church of Jesus Christ.
Latter-day Saints are taught and understand that everything that is associated with the LDS Church is under the authority of the Priesthood. That includes organizations and auxiliaries that are prominently placed under the care of the women such as Primary, Nursery, and the Relief Society. With that understanding, it is to also be understood that women are by no means subservient, or of lesser importance than the Priesthood. Both male and female members of the Church of Jesus Christ serve in vital capacities, and each is strengthened by the help of the other. There are, in fact, female leaders in the Church of Jesus Christ of Latter-day Saints, just as there are male leaders.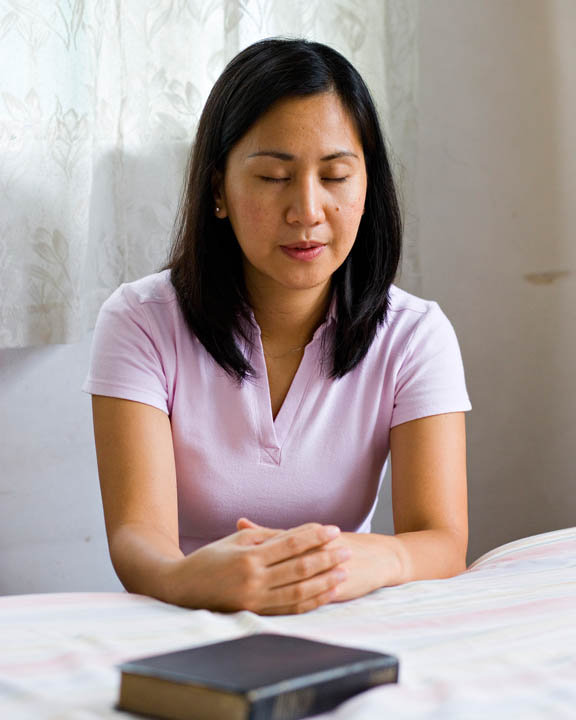 On 6 and 7 April 2013, The Church of Jesus Christ of Latter-day Saints will conduct its 183rd Annual General Conference with speakers selected from the General Authorities and auxiliary leaders. Those speakers will include both men and women. As a general rule, it has been customary that one of the male leaders would give the invocation and the benediction for each session of the Conference. As of this writing, that may change with this General Conference as women may be invited to give both invocations and benedictions. For Mormons yearning to see women take on a more visible role in the LDS Church, this may well be an answer to their prayers.
Church spokesman Scott Trotter would not confirm or deny the female prayers, saying only that "decisions on speakers and prayers at General Conference were made many weeks ago." [1] He made a similar statement about the schedule in January after a group of Mormons launched an effort called "Let Women Pray in General Conference." Those involved with the effort urged members to write letters to six high-ranking LDS leaders, including Elder Jeffrey R. Holland, a member of the Quorum of the Twelve Apostles, and three women who oversee Church auxiliaries. Approximately 1,600 "beautiful and heartfelt" letters from 300 participants were generated as a result of the drive. Backers of "Let Women Pray" delivered the letters personally to the leaders or their secretaries, but they have not received any direct response. They were genuinely pleased when the news was released.
For most of the LDS Church's history, its General Conferences have "tended to be pretty much male-oriented meetings," said Andrea-Radke Moss, a historian at church-owned Brigham Young University-Idaho, "simply because the [Mormon women's] Relief Society had carved out its own autonomous space for female discourse, prayer, etc., at their own conferences." [1] "I am really excited," Analisa Estrada, a Salt Lake City graphic designer and one of the organizers, said. "It's the kind of thing that came out of a lot of personal prayers on part of the organizers and the letter writers." [1]
Lucy Mack Smith, the mother of Joseph Smith, the first prophet of The Church of Jesus Christ spoke at an 1845 General Conference, and other women occasionally followed. "Relief Society General President Belle Spafford spoke in the priesthood session of General Conference in 1946, teaching and encouraging bishops to work in a partnership with the Relief Society and utilize the expertise of Relief Society presidents." [1]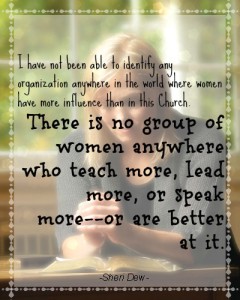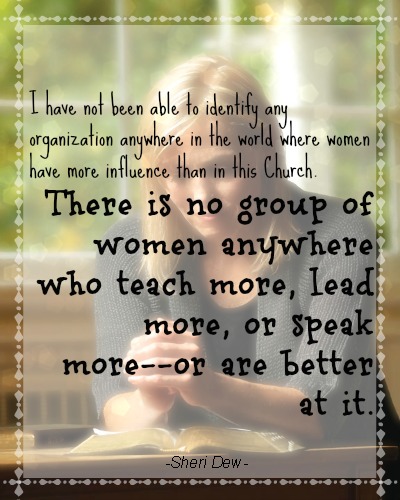 Nowadays — and during the past two decades — LDS women leaders are routinely invited to speak in General Conferences, however, as far as historians can tell, no woman has ever prayed at the general meetings. In 1978, then-church President Spencer W. Kimball made an official statement allowing women to pray in Mormon sacrament meetings, saying "there is no scriptural prohibition against sisters offering prayers" and adding that it is "permissible for sisters to offer prayers in any meetings they attend." [1] However, the statement did not mention the LDS Church's large annual (in April) and semiannual (in October) gatherings.
Alice Fisher Roberts, a Centerville, Utah mother of four sons was also elated by the news. She recalls as a small child sitting in her LDS worship service when a ward leader came down the aisle and quietly asked her grandmother to offer a prayer. Her grandmother became the first woman ever asked to offer a prayer in her ward.
"As a Mormon woman, it makes me feel happy." "It should have happened years ago, because there's no rule against it." "I don't think my grandmother's life changed because she was invited to pray in sacrament meeting. What changed is that, in my life, I've never had to wonder why women aren't allowed to pray in sacrament meeting. … I hope my granddaughters have the same experience with praying in General Conference." [1]
https://www.youtube.com/watch?v=UKWDR_y6HT0&feature=youtu.be
About Keith L. Brown
Keith L. Brown is a convert to The Church of Jesus Christ of Latter-day Saints, having been born and raised Baptist. He was studying to be a Baptist minister at the time of his conversion to the LDS faith. He was baptized on 10 March 1998 in Reykjavik, Iceland while serving on active duty in the United States Navy in Keflavic, Iceland. He currently serves as the First Assistant to the High Priest Group for the Annapolis, Maryland Ward. He is a 30-year honorably retired United States Navy Veteran.