Like many people, I have a bucket list of places I'd like to visit before I die. I also have a list of places I like to visit now. Some places on my list are unique to me and my personality. I can connect at least eight of them to my heritage or my life as a Mormon woman. I am a member of The Church of Jesus Christ of Latter-day Saints (often inadvertently called the Mormon Church). These eight places are loved at least in part because the gospel of Jesus Christ has helped me learn to love them. Jesus often used the everyday, common objects and occurrences of life to teach his parables. My favorite eight places are listed (but not ranked) below.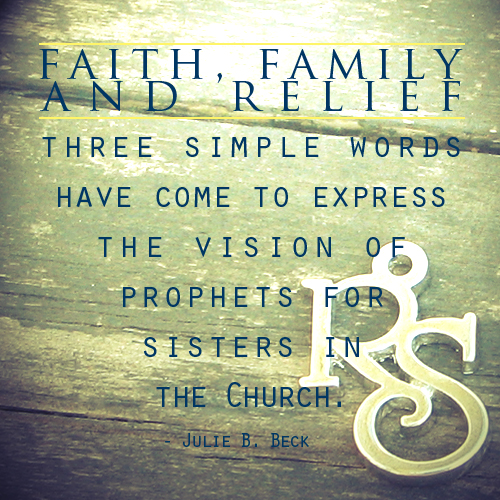 Fabric Stores. Sewing is in my blood. My maternal great-grandmother, Karen, learned the dressmaking and men's tailoring trades from her father when she was raised in Denmark. She taught her daughter Elsie (my grandmother) to sew. My grandmother, who was mother to nine daughters and four sons, made clothes for each of her children. My mother also learned to sew and taught me basic skills as I grew up. She required me to take a sewing class in high school. I loved to explore the stacks of fabric that she stored in one of her bedroom closets. She regularly let me pick fabric from her stash to make clothes for my dolls or myself. I also loved sifting through her large tin of buttons.
I visit every fabric shop I can find. And I have my own stash of fabric (and buttons) now. I thank my mother for insisting that I take a sewing class. And I treasure the sewing tips my grandmother taught me. I sew for my family and myself (clothes, curtains, aprons, and costumes). I've repurposed clothes. I also sew for humanitarian projects—I've made school bags and quilts, pillowcases and dolls. I've repaired clothes and stuffed animals. To me, sewing means family. And it means service.
Kitchens. Some of my fondest memories are associated with kitchens. I come from a family where people lingered around the table to talk and laugh, where memories were born. Kitchens seem selfless to me: they provide the tools to nourish others, to prepare the basic needs of the people you love. I think of my aunt Marion baking bread and taking a loaf to a neighbor whose light she saw on in the early hours of the morning. Was the neighbor well? Did she need anything? It was her way of saying, I notice you and I care about you. I think of the dinners she sent home with me when I was attending college near her home, and I was expecting my fourth child. In her kitchen, she bore the burdens of others. Many Mormon women share this attitude.
I love seeing state-of-the art kitchens, and I am riveted while watching how the "This Old House" crew remodels kitchens. But more than those showplaces, I love going to the kitchens of friends and family—eating there and talking there. Kitchens mean nourishing family, friends, or neighbors. Kitchens mean economy, warmth, and love. They mean family. They mean service.
Bookstores and Libraries. My Uncle Joe once said that presses spew out thousands of books every year, and it would be impossible to read them all. So each of us would do well to carefully select what we read. A modern-day revelation from God given through the Prophet Joseph Smith, the first president of The Church of Jesus Christ, says to "seek ye out of the best books words of wisdom; seek learning, even by study and also by faith" (Doctrine and Covenants 88:118). Joseph Smith taught that "whatever principle of intelligence we attain unto in this life, it will rise with us in the resurrection" (D&C 130:18). Books mean lifelong learning to me. They provide ways to share the experiences of others. They help me discover the beautiful world God created for each of us.
Temples. The Church of Jesus Christ of Latter-day Saints builds temples throughout the world for worthy members of the Church to enter and participate in sacred ordinances and to make sacred covenants. Mormons consider each temple to be the House of the Lord Jesus Christ.
I love to go to the temple. I feel spiritually fortified when I attend. Patrons perform ordinances on behalf of their kindred dead, and people who work there aren't paid, so it is a place of selfless service. Families are united eternally in temples. I treasure the pictures I've taken of my children on the grounds of every temple we have had the privilege to visit. Temples mean family and service to me.
Family Farm. My maternal grandparents owned a dairy farm in the small town of Midway, Utah. The farm passed on to one of their sons, and then to one of his sons. I love to visit the farm. Memories of August visits to my grandmother fill my heart. It was time for fun, exploration, and hard work. I look at the surrounding land and hills and recall that my grandfather loved his farm and considered it a piece of heaven. On that farm he and his family experienced joy and heartbreak, abundance and loss. There he honorably took care of the needs of his family. He found ways to serve the people in his community. Although he died when I was nine-years-old, I remember him and feel grateful for my knowledge that someday I will see him again. My feelings of longing for him and my grandmother connect me to God, and I feel grateful that God's plan of happiness allows family relationships to continue beyond death. On the farm, I feel my faith and family strengthened.
Homes of My Children. I love to visit my children and grandchildren in their homes. I love to feel the loving environment they have created. I love to watch them interact in a place they feel most comfortable. Often I have the chance to work with them, play a game with them, watch a movie they love, or read and laugh with them. And then when I go back to my home, I picture them in their homes and feel connected to them. I am familiar with their challenges and their joys. And I then know how to help them.
Homes of My Neighbors. Oliver Wendell Holmes once penned: "Where we love is home, home that the feet may leave, but not our hearts."1 When I step into the homes of my neighbors, I sense that many hearts have bound together as families there. I see pictures of parents, children, and grandchildren, of places in the world they have visited. I notice what is important to them. I love when they ask if I'd like to see their latest projects. I'm glad when they ask to borrow something or offer to lend me something. I love their yards and their gardens. I am happy when they trust me with their joys and their sorrows, because I have taken the time to visit them in their homes.
Mormon women have the opportunity each month to go into the homes of their neighbors—or ward members—and visit other women. They develop friendships and talk about their challenges and happy times. They share spiritual messages. This is called visiting teaching. It is part of the work of Mormon women and their organization called Relief Society. I love going with my visiting teaching partner to visit three women who are assigned to me by my Relief Society president. I watch over these women and I love them. And when needed, I love to take care of them. The homes of my neighbors mean family and service.
Church. Every week I attend services at my nearby meetinghouse. I attend with my family and my neighbors. I go to partake of the sacrament—bread and water that represent the atonement of the Lord Jesus Christ. Taking the sacrament is the only thing I do for myself. Everything else I do, I do for others. I have a specific area of service that my ecclesiastical leader—my bishop—has asked me to do. But I notice other ways to reach out to my Latter-day Saint neighbors, also called ward (congregation) members. A smile, a handshake, a greeting, a listening ear, a kind word of encouragement, a thoughtful comment in Sunday School, a testimony borne, a prayer offered—all are opportunities for me to serve. My ward members serve me in many similar ways. Attending church means strengthening my faith and the faith of others.
Conclusion
As I review this list, I can easily see that each place falls into at least one of three categories that will be familiar to Latter-day Saint women: faith, family, and relief. Julie B. Beck, former general president of the Relief Society, summed up the work of Mormon women with these three words. She said, "Faith, family, and relief—these three simple words have come to express the vision of prophets for sisters in the Church."2 She said that faith, family, and relief were part of the lives of female disciples who served with the Lord Jesus Christ. They were part of the lives of early members of the Church when the gospel was restored through the Prophet Joseph Smith. They are part of the Church now. Each Latter-day Saint woman has the opportunity to increase her own faith and the faith of others, to strengthen her family and other families, and to provide relief for others. Faith, family, and relief are part of my life and a part of the places I love to visit.
Note:
Oliver Wendell Holmes, "Homesick in Heaven."
Julie B. Beck, "The Vision of Prophets regarding Relief Society: Faith, Family, Relief," Ensign, May 2012, 83. www.lds.org/general-conference/2012/04/the-vision-of-prophets-regarding-relief-society-faith-family-relief?lang=eng
About paulah
Paula Hicken was an editor with the Neal A. Maxwell Institute for Religious Scholarship from 2000 to 2013. She earned her BA degree in English from Brigham Young University. She edited Insights, the Maxwell Institute newsletter, and was the production editor for Faith, Philosophy, Scripture, Hebrew Law in Biblical Times (2nd ed.), Third Nephi: An Incomparable Scripture, and was one of the copy editors for Analysis of the Textual Variants of the Book of Mormon. She also helped manage the Maxwell Institute intellectual property and oversaw rights and permissions. She has published in the Ensign, the Liahona, the LDS Church News, and the FARMS Review.
Twitter •