At the beginning of November 2013, raging Typhoon Haiyan devastated the Philippine islands. By the end of the month, the death toll rose above 5,500, with the numbers continuing to rise. The Philippines hasn't ever seen destruction like this. Many people around the world may see the storm footage and say to themselves, "Gee, that's too bad. I wish we could do something." Miles Bell, however, owner of Dave's Auto Center in Layton and Centerville, Utah, decided to do something more.[1]
Opening Up Shop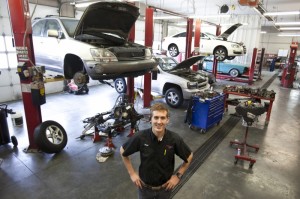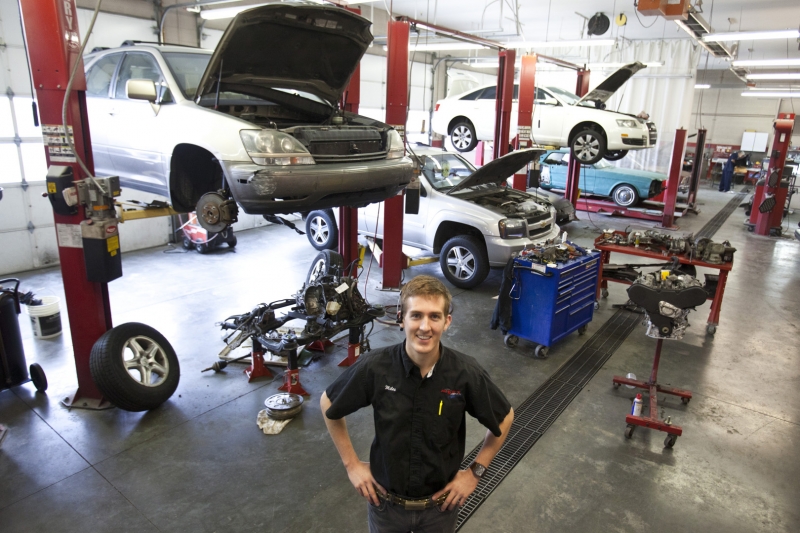 Bell is a member of The Church of Jesus Christ of Latter-day Saints (a faith often inadvertently referred to as the Mormon Church) and served his full-time mission in the Philippines. Thanks to social media, Bell is able to stay in touch with many of the people he served in that country. So when Typhoon Haiyan ravaged the islands, Bell was devastated.
Instead of wishing he could do something to help, Bell took action. He decided to open up his auto shop on a day when they were usually closed. All labor proceeds that day were donated to relief efforts in the Philippines. Customers came in for repairs both big and small and were asked to donate at least $50, regardless of the repair. During the fundraiser, customers were also allowed to bring in their own parts or to purchase the needed parts wholesale.
Customers could choose the charity they wanted to donate to. The major charities that received these donations were The Church of Jesus Christ of Latter-day Saints Humanitarian Aid Fund and the Red Cross.
Help from a World Away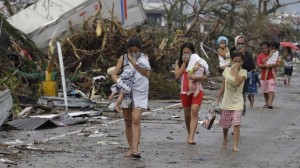 Bell wasn't the only returned missionary to rally fundraising efforts. Former missionaries from all over Utah conducted their own events to raise money for the Filipinos. The Hawaiian Cultural Center in Midvale, Utah, hosted an event with locally prepared Filipino food like lumpia, pancit, and adobo.
These returned missionaries devoted a portion of their lives to serving the Filipino people, and they are eager to help the typhoon victims as much as they can. Bell hopes to return to the Philippines to physically assist with the country's recovery. He and others like him prove that the world is smaller than it seems and that each of us can make a difference in relieving the suffering of others.
Other sources of aid
The Church of Jesus Christ of Latter-day Saints (often inadvertently referred to as the "Mormon" Church) is actively involved in sending supplies and manpower to the Philippines. Church members living in the Philippines minister to their fellow countryman, and relief workers from other countries continue to pour in. The Church of Jesus Christ has also urged its members to be physically prepared for disaster, and so this enables the Filipino Mormons to be in a better position to help themselves and to help others.
All Mormon missionaries currently serving in the Philippines have been safely accounted for and reassigned to other areas.
About Charlotte Wilson
Charlotte graduated from Brigham Young University with a bachelor's degree in English, with an emphasis in editing. During her education she interned with the Neal A.Maxwell Institute for Religious Scholarship, BYU Publications, and the New Era magazine. Charlotte currently lives in Portland, Oregon, with her husband and son. She's a stay-at-home-mom and has been able to keep up her writing through maintaining a personal blog (smallandtrivial.blogspot.com).