In 2014 for the first time in its history, the National Prayer Breakfast will have a Mormon giving the keynote address. (Mormons are members of The Church of Jesus Christ of Latter-day Saints, a faith often inadvertently referred to as the Mormon Church). Senator Mike Lee, a republican representing Utah, spoke on Thursday, February 6, 2014, to a group of many prominent public figures, including the President of the United States.[1]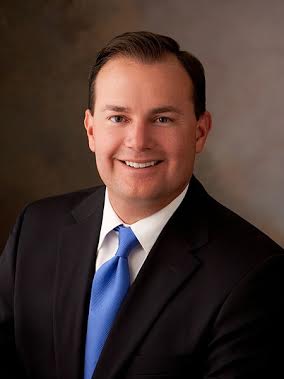 Lee's Remarks
Senator Lee focused his remarks on his own personal experiences with prayer. He talked about his father, Rex E. Lee, who during his life served as solicitor general and the 10th president of Brigham Young University. Prayer, Senator Lee emphasized, is available to everyone.
Prayer is free. It requires no electricity, advanced technology, or advanced education. But prayer doesn't happen by chance. it requires us to assert ourselves by approaching our Heavenly Father in faith and humility."[2]
Lee believes that prayer is now more important than ever. The people of the country and of the world face incredible challenges and difficulty, and turning to God in prayer is one of the surest ways to find strength and purpose. "When we pray . . . we're not trying to change God, we're trying to change ourselves," Lee explains.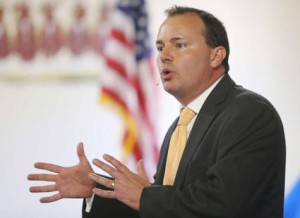 Lee on the Issues
Senator Lee aligns with conservative republicans and represents Utah in the US Senate. Important politics include his stance opposing gay marriage. The senator introduced a bill in the Senate that would prevent the Internal Revenue Service from denying tax benefits to anyone–person or group–that declined to perform gay marriage.[3]
The issue here alongside gay marriage is that of religious freedom. Many religious faiths do not condone homosexual activity and taking away important tax benefits on the basis of what one believes flies in the face of religious freedom. President Barack Obama has been on the record as stating that he does not intend to take away any church's tax-exempt status that refuses to perform gay marriage.
Where Mormons Stand on Gay Marriage
The doctrine of The Church of Jesus Christ does not condone homosexual activity, although it does not teach that homosexual feelings are a sin. The only sexual activity approved in Mormon doctrine is heterosexual, married relations. The Church of Jesus Christ has created a website specific to creating understanding about this doctrine. At the top of the homepage is a brief summary of the Church's stance:
The experience of same-sex attraction is a complex reality for many people. The attraction itself is not a sin, but acting on it is. Even though individuals do not choose to have such attractions, they do choose how to respond to them. With love and understanding the Church reaches out to all God's children, including our gay and lesbian brothers and sisters.[4]
The Church of Jesus Christ has been under some heat regarding their stand on gay marriage, but the doctrine of the Church will not change. The gospel of Jesus Christ is inclusive, and obedience to commandments is important for progression. The Church of Jesus Christ also does not support specific politicians or political candidates, including those politicians who are members of the faith.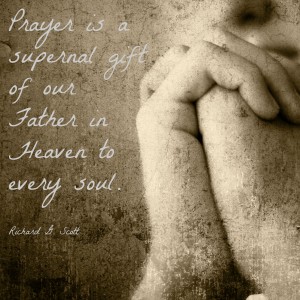 Making a Difference through Prayer
The National Prayer Breakfast, a private event sponsored by a Christian group referred to as the "Family," is a wonderful opportunity to unite religions and politicians alike. As the keynote speaker, Senator Mike Lee was able to talk about prayer in a way that also taught about how Mormons view communication with God. Yes, Senator Lee is making a difference representing Utah in Congress, but perhaps one of his biggest political contributions will end up being his remarks at the 2014 National Prayer Breakfast.
About Charlotte Wilson
Charlotte graduated from Brigham Young University with a bachelor's degree in English, with an emphasis in editing. During her education she interned with the Neal A.Maxwell Institute for Religious Scholarship, BYU Publications, and the New Era magazine. Charlotte currently lives in Portland, Oregon, with her husband and son. She's a stay-at-home-mom and has been able to keep up her writing through maintaining a personal blog (smallandtrivial.blogspot.com).