Who doesn't love a good laugh?! But these days, where can you find good, clean, family-friendly humor without all the potty-mouth comments?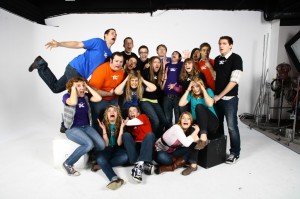 Brigham Young University (BYU) students (Mormons) began a student club, called Divine Comedy, back in 1994. It instantly became a hit, and their shows provided clean and hilarious entertainment–perfect for family night or date night.
Although it is no longer a club, this Latter-day Saint (Mormon) stand-up group, Divine Comedy, is sponsored by the Theatre Media Arts Department. They have brought laughter and big smiles to Utah, Idaho, California, and Hawaii over the past several years.
Additional Resources:
Visit the divine comedy official site to find showtimes and to learn more!