Deseret Industries is a non-profit organization that includes a chain of retail thrift stores very similar to the familiar Goodwill Industries. It is a division of Welfare Services of The Church of Jesus Christ of Latter-day Saints (inadvertently called the "Mormon" Church by the media and others), and in addition to its thrift stores, job skill training is also provided for the physically, emotionally, and socially challenged, providing them an opportunity to be placed in private sector employment.
Providing for the Temporal Needs of Others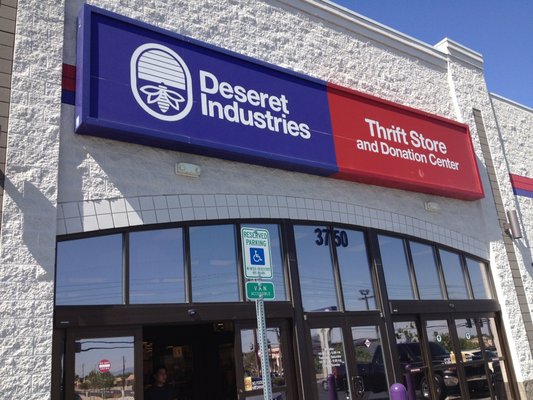 The retail thrift stores are generally located in areas where church membership is strong. There are a total of 46 stores located in Arizona, California, Idaho, Nevada, Oregon, Utah, and Washington. The stores mainly operate from donations of items that people no longer have a use for such as furniture, appliances, computers, and clothing. The donated items are in turn sold to those in need at low cost.
Deseret Industries also sells new furniture, much of which is received from a manufacturing plant in Salt Lake City, Utah. The thrift stores also provide clothing and other items in support of worldwide humanitarian efforts. At the request of a local bishop (congregational leader), some of the donated items may also be dispersed to help those who are victims of a disaster such as a fire or flood. The revenue obtained is used to support other Church Welfare Services organizations and programs throughout the world.
A person does not have to be a member of The Church of Jesus Christ in order to receive training at Deseret Industries; however, he must be endorsed for training by a local LDS Bishop. Employment at Deseret Industries is considered rehabilitative training rather than a career. Therefore, employment there does not typically last more than 12 months.
Help for the Elderly and Those with Disabilities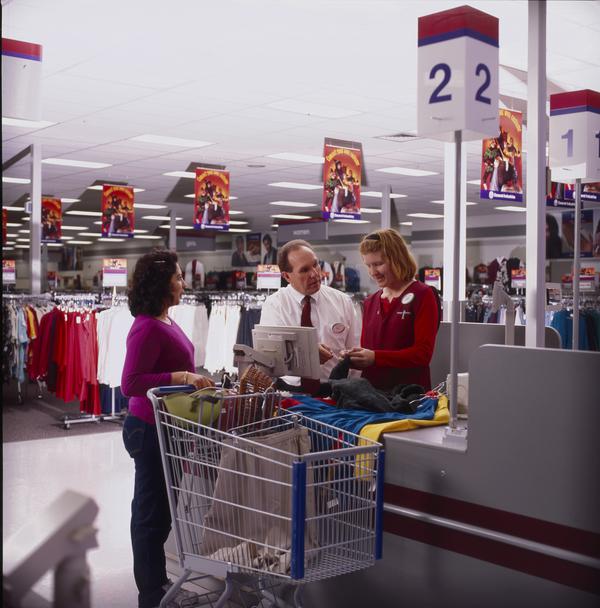 Deseret Industries' motto is "People Helping People Help Themselves." And so, Deseret Industries provides opportunities for employees to learn new job skills, earn money to help support themselves and their families, and when they are ready, help is provided in finding a suitable job. Individuals are able to gain retail experience working in the thrift stores, trade skills at D.I. Manufacturing, and various other work skills while assisting people worldwide at the Latter-day Saint Humanitarian Center. A wealth of training courses are available as Deseret Industries partners with community colleges, applied technology centers, and other institutions that offer training courses in accounting, information technology, healthcare, and other areas.
Those in training are called associates, and some of them have difficulty finding employment because of disabilities and age. In addition to the associates, there are full-time staff members to include store managers, retail processing coordinators, job coach trainers, and development specialists. Trainees at Deseret Industries do not receive retirement benefits, medical coverage, vacation, or sick leave. The purpose behind this is to prepare people for the workplace and to work in the community.
Serving Others – In the Service of God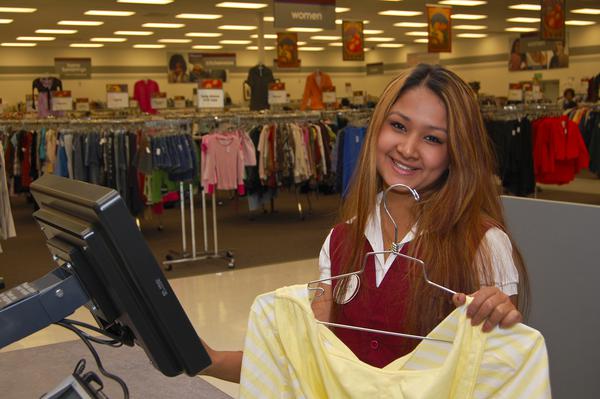 Members of The Church of Jesus Christ are encouraged to volunteer at their local Deseret Industries store. They can help take care of the store or speak to their bishop about serving as a Church-Service Missionary.
Individuals who wish to volunteer must meet age and other risk requirements. Children under the age of 7 are not eligible to volunteer, and youth between the ages of 8 to 16 may volunteer only when accompanied by an adult. Those who volunteer may:
Teach life skills.

Mentor individuals.

Help individuals learn work skills.

Participate in community service projects.

Participate in humanitarian service projects.
Church-Service Missionaries help in invaluable ways by:
Mentoring individuals.

Teaching life and work skills.

Teaching English.

Helping individuals find a job.

Developing community resources.

Coordinating community service projects.
Individuals who volunteer their time to bless the lives of others are rewarded, not monetarily, but by many blessings, small and large, in return.
A Donation Waiting to Happen: Sasquath
A Donation Waiting to Happen: Rice Cooker
A Donation Waiting to Happen: Work Bench
About Keith L. Brown
Keith L. Brown is a convert to The Church of Jesus Christ of Latter-day Saints, having been born and raised Baptist. He was studying to be a Baptist minister at the time of his conversion to the LDS faith. He was baptized on 10 March 1998 in Reykjavik, Iceland while serving on active duty in the United States Navy in Keflavic, Iceland. He currently serves as the First Assistant to the High Priest Group for the Annapolis, Maryland Ward. He is a 30-year honorably retired United States Navy Veteran.