In the day and age in which we live, there are many people who seem to have lost sense of the real meaning of charity. There are people, regardless of their social status, who tend to live in their own little world and only think of themselves. Giving to help another in need doesn't appear to be a part of their character.
However, there are others like Mormon entertainer, Dan Reynolds, the lead singer of the rock band Imagine Dragons, who do understand the concept of giving back. In fact, Reynolds has stated, "The best part of my career is to be able to do something to give back and to help." He exemplifies the words of Anne Frank, the German-born Jewish girl from Frankfurt Germany, who wrote a diary while in hiding with her family and four friends in Amsterdam during the German occupation of the Netherlands in World War II, when she said, "No one has ever become poor by giving."
Because He Has Been Given Much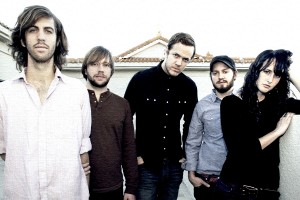 It was Mother Teresa who said, "It's not how much we give but how much love we put into giving." Those words no doubt resonate with Kim Olsen White, who considers Reynolds to be a great friend.
White and Reynolds first met in 2007 while attending a fireside for The Church of Jesus Christ of Latter-day Saints. White, a 26-year-old wife and mother from Utah, was 18 weeks pregnant with her second child when her doctor found a cantaloupe-sized tumor on her kidney. Unfortunately, the only way to remove the tumor was by delivering the baby [whom they named Hinckley], who subsequently did not survive. She is currently battling stage two adrenocortical carcinoma, an aggressive form of cancer originating in the cortex of her adrenal gland, and Reynolds is helping her meet her medical expenses by performing a benefit concert to raise the needed money.
In a July 16 Deseret News article, Reynolds stated, "I think anybody in that position to help should definitely take it because you feel like you're part of something bigger than you, and it makes you see the world in a different way." Reynolds' intentions are not to gain any type of self-recognition or gratuity for performing a charitable deed, but rather his reward is the blessings that he receives from helping another. It is as the Savior Himself taught,
Give, and it shall be given unto you; good measure, pressed down, and shaken together, and running over, shall men give into your bosom. For with the same measure that ye mete withal it shall be measured to you again (Luke 6:38).
He realizes that because he has been given much, he must be willing to give in return.
The Power of Faith and the Love of Family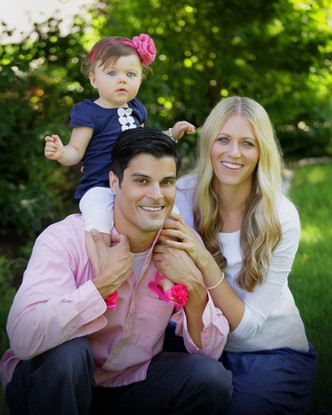 White has said that the hardest part of dealing with cancer, in particular the past six months, is the thought that her 2-year-old daughter, Hensleigh, might have to grow up without her mom. When she was in the hospital for 11 days, some of those in ICU, she went 48 hours without even being able to see her daughter, which she says was a dramatic first experience for the both of them. After her surgery she was not allowed to lift anything, which presented another challenge, especially when Hensleigh wanted her mom to hold her.
Through it all, White attests that it has been her faith that has allowed her to cope with her illness. She is currently taking four pills a day for her chemotherapy treatment. Thus far, things appear to be going well. In the July 16 Deseret News article, she commented:
I still get a little nauseous sometimes, and the pills are supposed to make my body weak, but I've been exercising more and more to combat that. I'm feeling very blessed that I'm doing well and I can take care of my daughter by myself again. I am able to live a normal life right now.
In order to remain true to her faith, she relies on personal prayers, scripture reading and study, and listening to Mormon Messages. She also understands the power of Priesthood blessings. She further commented, "There's been many nights when I would pray to Heavenly Father and say, 'I need a break. I need something to go well. I believe that in the hardest trials, you receive the biggest blessing and the most tender mercies."
White also gives thanks for the support of a loving family, without whom the trials which she has experienced would be that much more difficult to bear. She states that her young daughter is her source of comfort:
I look at her and she gives me a reason to fight and she gives me a reason to keep going, Even though she's little, on my hard days I'll put my head on her lap and cry, and she'll say, 'Mommy sad! Mommy sad!' She's my everything."
Seeing the Good in People
Imagine Dragons is currently on tour in Europe, but Reynolds flew to Utah for the acoustic concert, which was performed on 17 July 2014 at the Sandy Amphitheater. Also performing were musical artists Joshua James and Timmy and the Teeth. Reynolds has stated, "It's always a little more emotional playing for someone in need. It also can be a very uplifting, happy experience and that's what we try to focus on."
About Keith L. Brown
Keith L. Brown is a convert to The Church of Jesus Christ of Latter-day Saints, having been born and raised Baptist. He was studying to be a Baptist minister at the time of his conversion to the LDS faith. He was baptized on 10 March 1998 in Reykjavik, Iceland while serving on active duty in the United States Navy in Keflavic, Iceland. He currently serves as the First Assistant to the High Priest Group for the Annapolis, Maryland Ward. He is a 30-year honorably retired United States Navy Veteran.