Pioneer Day, which commemorates Brigham Young and the first group of Mormon pioneers entering into the Salt Lake Valley on 24 July 1847, is an official holiday that is celebrated each year on 24 July in the state of Utah. The early Mormon pioneers settled in the Salt Lake Valley after being forced from their homes in Nauvoo, Illinois, and other locations in the eastern United States. There are celebrations with parades, fireworks, rodeos, and other festivities in Utah as well as other regions of surrounding states which were originally settled by Mormon Pioneers. Most governmental offices and many businesses close in honor of the day of celebration. In addition, some Latter-day Saints walk portions of the Mormon Trail or reenact entering the Salt Lake Valley by handcart.
Remembering Their Pioneer Heritage in Light of Their Service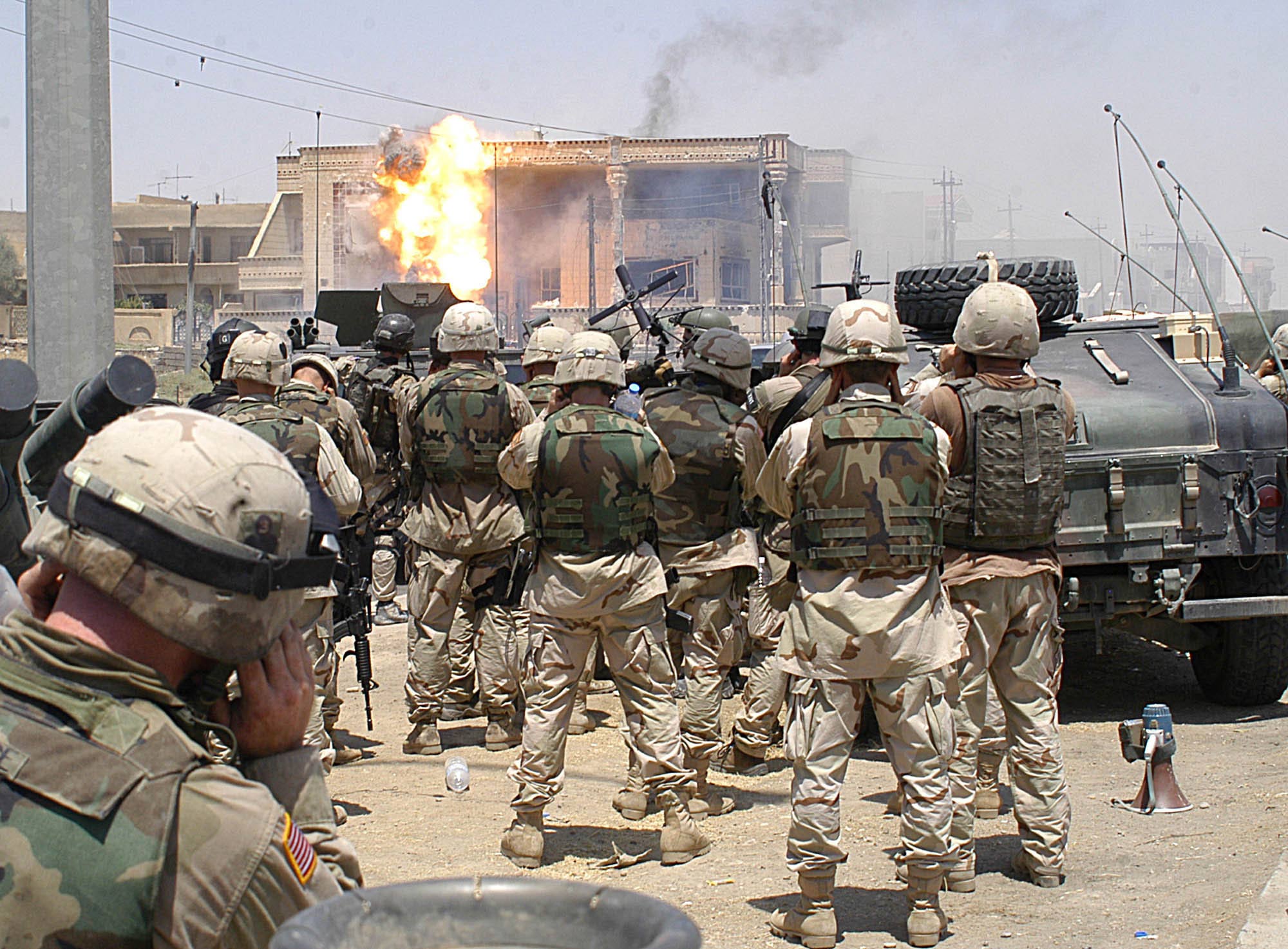 As many people gathered to participate in the festivities of Pioneer Day this year, there are other Utahns who are currently serving their country in the faraway place of Kandahar Air Field, Afghanistan, who took some time out from their demanding mission to remember their pioneer heritage and its significance to their devoted and dedicated service to their country. One soldier, Sgt. Mike Smith, stated, "As I think about spending this time of year away from family and home, I realize once more how much I have been blessed. I think of the pioneers, and know that their struggles were far greater than mine have been." Sgt. Smith, a member of Dakota Troop, 3rd Squadron, 61st Cavalry Regiment, 4th Infantry Brigade Combat Team, is spending his second Pioneer Day in Afghanistan.
The National Guard unit of which Smith is a part of is based in Draper, Utah. The unit deployed in March for mobilization training on the East Coast, and by early May they had arrived in Kandahar. Many of the soldiers in the unit are fourth and fifth generation Utahns whose ancestors helped settle the state of Utah when it was known as Deseret.
For many of the service members from Utah, Pioneer Day has a special meaning as they reflect upon the faith and sacrifices of the early Mormon pioneers in comparison to the things that they have to endure while away from their families serving in Afghanistan. Smith further commented, "My heart ached for families who lost loved ones and rejoiced for those who made it to the Salt Lake Valley alive." Another soldier, from Pleasant Grove, on her first deployment, commented that she draws strength from thinking about the Pioneers.
When I'm going through a hard time, I realize that it doesn't compare to the suffering that (Utah) pioneers experienced. They traveled through really rough conditions, but they kept going," said Sgt. Chloe Card, broadcast NCO from the 128th Mobile Public Affairs Detachment.
Maj. Choli Ence, the commander of the Utah National Guard's 128th Mobile Public Affairs Detachment, believes that "the pioneer spirit is about working hard to make a better life." Her great-grandparents emigrated from Switzerland and were among the original settlers of Ivins, in Utah Washington County. She recalls the stories that she heard while growing up:
You always heard stories — my grandpa, you know, his parents were the founding generation. I'd always hear about how he and his grandfather would farm, about how tough it was. They had a hard time growing things," she said. "But they persevered and prospered."

They didn't have a lot of the luxuries that are available to us now. They were industrious people, and despite all the challenges, they put forth effort to survive, to flourish.
The Pioneer Spirit of the Mission
Smith equated the pioneer toughness to the Warrior Ethos, a code that guides U.S. Army soldiers: "I will always place the mission first. I will never accept defeat. I will never quit. I will never leave a fallen comrade."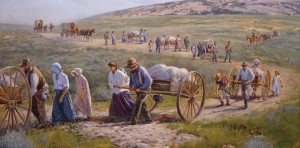 The early pioneers were also on a mission. Their mission was to find the place that God had prepared. With faith in every footstep, they gave their all, some even their lives, to fulfill their mission. Even in spite of sometimes daunting circumstances, they never faltered, but continued to press forward by faith.
Senior Airman Austin Aitken, a North Ogden native who joined the military in January 2012, envisions military life as an opportunity to put the pioneer spirit into action. His first assignment was at Hill Air Force Base in Utah, but a few months after he was married, his unit was deployed to Afghanistan. Comparing the deployment to the pioneer spirit, Aitken commented,
The pioneer spirit is stepping out of your comfort zone," he said. "It's going out and doing something that normally you wouldn't do or others haven't done but being willing to do it. Not a whole lot of Americans get the opportunity to deploy, especially to a combat zone.
Sgt. First Class Brock Jones of the 128th Mobile Public Affairs Detachment also commented,
It was similar for us in Iraq, in the sense that we lived in austere conditions and had to do hard things. But we just did it," he said. "The spirit of being a pioneer is having to do something that people haven't done before, and figuring out how to do it.
Hard work, dedication, and perseverance are not foreign words to these Utah military members. The mission that they are currently serving demands a great deal of their time and complete focus. They are also accustomed to making sacrifices as they leave their families behind to serve the country that they love and to protect its freedoms.
About Keith L. Brown
Keith L. Brown is a convert to The Church of Jesus Christ of Latter-day Saints, having been born and raised Baptist. He was studying to be a Baptist minister at the time of his conversion to the LDS faith. He was baptized on 10 March 1998 in Reykjavik, Iceland while serving on active duty in the United States Navy in Keflavic, Iceland. He currently serves as the First Assistant to the High Priest Group for the Annapolis, Maryland Ward. He is a 30-year honorably retired United States Navy Veteran.