By Scott A. Robinson, Scott Robinson grew up on a farm in Idaho and now resides in Charleston, South Carolina with his wife and three children.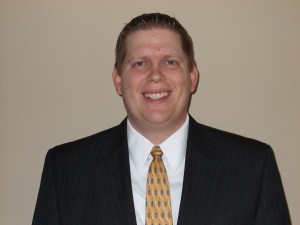 I live in a place where the land is dotted with white steeples, where there are morning traffic jams six days per week, and where family matters most.
Here, the shared values of Christianity are still relevant to public policy. Sunday is generally a day set apart. Church members are very strong, struggling members are given extraordinary opportunities to learn and grow, and they do!
Where I live, my family, fellow congregants, and I have served together with our brothers and sisters of other Christian denominations, at activities organized by the other denominations in the true spirit of Christ.
I have open discussions about religion within the large corporate office where I work. People do not shudder when one mentions the name of God, or uses a scripture to explain a political view, or has a religious symbol on their desk. While in graduate school in this same region, religion was not a taboo topic in class or among my peers.
In the local culture, nearly everyone says please, thank you, and excuse me. Men open doors for women. Children call adults "ma'am" and "sir". The bagger at the grocery store still offers to carry your groceries out to the car. Neighbors know each other and conversations are delightfully long.
I live in the South.
My wife and I used to think we would never live outside of the western United States. Some of her military family experiences at bases all over the US were not always pleasant. My experience was opposite, having grown up in Idaho and having never set foot in a state that did not border the Gem State before I was 19 had caused me to think there was no other place to live outside of the intermountain west. My sweet wife agreed.
We were comfortable with what we knew.
Fortunately for us, God, circumstance, and new opportunities led us east to the University of Tennessee in Knoxville for graduate school.
There we learned for the first time what makes a "church family". With members of the Church of Jesus Christ of Latter-day Saints making up such a small portion of the total population in the southern US, and not having any family nearby to support us, we were intrinsically drawn to our fellow congregants. We were asked to serve in volunteer service positions, despite feeling utterly unprepared and having no experience whatsoever. Most importantly, our testimonies of the Savior Jesus Christ and, modern revelation, and a living prophet grew exponentially each and every day.
Today my family and I have continued to grow in faith while living in the South. We currently live in our third southern city, Charleston, South Carolina. The temple—where the apex of our religious learning occurs—has never been particularly close wherever we have lived, which allows us to enjoy the experience of making a small sacrifice to attend.
I have come to realize that we could not live in a better place. The South has everything we need: strong, religious church members, opportunities to learn and grow, and most importantly, the prevalence of God. How wonderful it is to live in a place where a majority of the population attends church on Sunday, where many display their faith with the symbol of the cross, and use the Bible as their daily guide! Despite being a member of the minority religion, I cannot imagine feeling like I could fit in any better. I love where I live.
About Karen
Living out a great season of my life, thanks to Jesus Christ, and two wonderful daughters, a great life's work. Loving this opportunity to share faith online... I'm a single Mom, convert to The Church of Jesus Christ of Latter-day Saints, second-gen Italian, from the East coast originally. Love the fine arts, dance, frozen yogurt, temples, scriptures, writing, jazz, helping others reach their potential, king salmon, ....and not in that order. God is good. I feel it deeply when people have a misconception of Heavenly Father or Jesus Christ, His Son, that lessens or cheapens Them and blinds one's ability to feel His presence or to trust in an ultimately good eternal end to life's circumstances.