Loss, grief and the process of moving forward are intensely personal and different for each person. Alissa Parker started a blog to chronicle her family's journey through their grieving process. Alissa and her husband Robbie lost their 6-year-old daughter Emilie in the shooting at Sandy Hook Elementary School in Newton, Connecticut, on Dec. 14, 2012. She named her blog "The Parker Five" because "we will always be together as a family," she wrote.
"Writing is a tool for us to process and articulate our thoughts during this painful and confusing time," the introduction to her blog begins.
"I felt like there were things that I needed to process and there were things that I needed to articulate," she said in a Deseret News article titled "Blog helps Utah family deal with loss of daughter in Newton shooting." "I enjoy photography a lot and I needed a medium that kind of would help me to express myself and I needed to be able to have time to kind of think and process what I was actually feeling and what I was going through."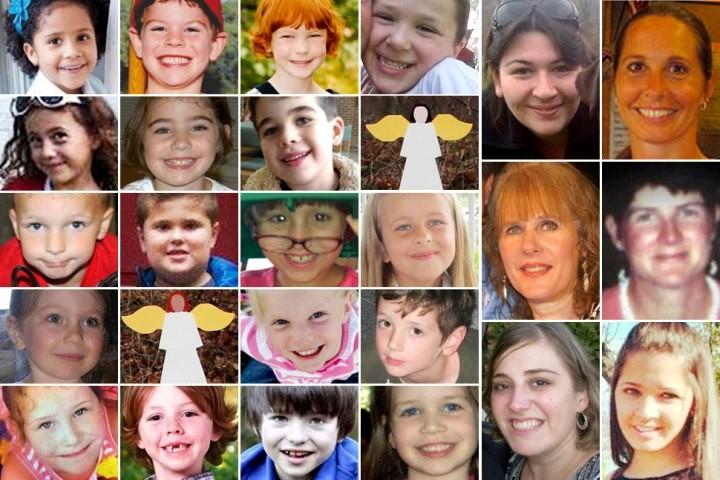 "She doesn't allow comments on her blog for a reason. It's about her process and about the things she is going through," the article said.
Alissa said she descended into "a very dark place on the day of the shooting," according to the article. "This was the deepest hole I had ever been in. I tried to look up and see a way out, but I could barely see any light. I felt this enormous pain inside as I realized a piece of me had been taken away forever, all by one person's evil act."
In a blog entry on Feb. 11, Alissa wrote:
"Emotions are powerful things. Sometimes it is hard to fully understand them. They come and go as they please, leaving a deep trail behind them. I sometimes try to understand my emotions but most of the time I don't. I understand that it is because I have to feel what I need to feel and just let it out."
On her blog, Alissa shares memories of her daughter as well as connections she has made with other families who lost loved ones in the shooting. Several days before the tragedy, Alissa and Emilie were at the store picking out a gift for a friend's birthday party. In a blog entry titled "Birthday Party in Heaven," Alissa wrote:
"We had been at Target for over an hour and Emilie was still pacing up and down the toy section. I sighed and asked her if she had decided yet. She looked at me with desperation in her eyes and said, 'I just don't know which one to pick! It is so hard!' Emilie was invited to a birthday party for a little girl in her class. When Emilie got the invitation in the mail, I knew this girl was special to her. Emilie had this funny habit of getting so excited about something that she would begin crying 'happy tears.' It was quite a sight to see Emilie cheering and dancing around the room and to be simultaneously crying. I understood that Emilie took the task of picking the perfect gift for her friend Joey very seriously. Finally, with a triumphant smile, she held out the winning toy. It was a Belle Barbie doll, dressed as a ballerina. Emilie said, 'Joey loves Barbies and she loves tutus. Joey can't talk mom, but she always touches my fluffy skirts and my Barbie backpack, so I just know she will love this!' We got home and Emilie quickly put her gift for Joey in her closet.  She came up stairs and squealed, 'I can't wait 'till Saturday!!!' The party was to be held on December 15, 2012.

"On Saturday, December 15th, the day after the shooting, I grabbed the invitation to the birthday party for Joey off my fridge. I couldn't help feeling heart broken. I promised myself, I need Joey to have the present Emilie picked out for her. She needs to know that Emilie cared so much for her. The next morning, Robbie told me there was a list of all the names of the children from the shooting posted on the internet. I read over the list as fast as I could. I felt sick as I read each name and recognized almost all of them as Emilie's friends. One name in particular stuck out to me; it was Emilie's friend Josephine Gay, or Joey for short. I thought of Joey's mom and what she must have been feeling. I grabbed my phone and dialed Joey's mom, desperate to have the chance to speak with someone who knew exactly what I was going through. Michele, Joey's mom, answered the phone and I immediately broke down crying. I explained who I was and that I was so sorry to see that Joey was also lost on that tragic day. It is hard to express the connection I had with Michele. It was instant. In fact, all of the other parents of these beautiful children that were also lost on that terrible day are all such amazing people. I feel such a strong love and friendship with each of them. While talking to Michele, I explained my sadness in not being about to give Joey Emilie's gift. Her response was so incredible.  She said, 'You know what, I know those kids are having a birthday party in Heaven.' I was so thankful for the sweet vision that came to my head of all those little angles, together playing and singing Happy Birthday to little Joey."
Alissa said in the article that writing these stories has given her a voice. It is also a way to share with those who are concerned about her.
"A lot of people want to know what's going on, but they don't want to have to constantly call and ask for updates, but they can feel connected through our process as well," Alissa said.
Each blog entry shows great sorrow and boundless love, and a mother blogging to heal, according to the article. They are at the same time sad, beautiful and inspirational. They are the voice of grief, hope and faith in a loving Savior. They are the words of a mother seeking to find healing.
"Each day for me seems to hold a set of new challenges that I can never seem to anticipate," Alissa wrote in a January 22 post titled "Rise Above It." "The emotions of grief are intense and hard. But every day, I feel the compassion from a loving God who sees me in my moments of need. The blessings He sends to me everyday have been able to carry me through what seem like the hardest moments of my life. … I have a choice. I can choose to use the Atonement of our Savior to help me in my time of pain. I can choose to see these moments that offer to lift me or I can choose to be consumed by other's bad choices. I know I have not been abandoned. I know my prayers are heard. It is up to me now to choose to rise instead of fall."
This article was written by Lisa Montague, a member of The Church of Jesus Christ of Latter-day Saints.
Additional Resource:
The Lord Jesus Christ in Mormonism
http://youtu.be/JD4FxDgwoNo
About Lisa M.
I am a wife and mother of 4 beautiful children in a small town in the mountains of Idaho. We ski as a family in the winter and camp, fish, and go to the beach in the summer. I'm a lifelong member of The Church of Jesus Christ of Latter-day Saints, and I am grateful for the Savior and the blessings of the gospel in my life.