It's probably something most people weren't expecting. BYU TV is perhaps best known for broadcasting talks from leaders of The Church of Jesus Christ of Latter-day Saints, (often inadvertently called the Mormon Church), as well as the General Conference of the Church.
It's known for educational programming and well done mini series on historical topics, like the Bible.   But in 2013 BYU TV brought out a new program that puts an entirely new spin on their programming.
Welcome to Granite Flats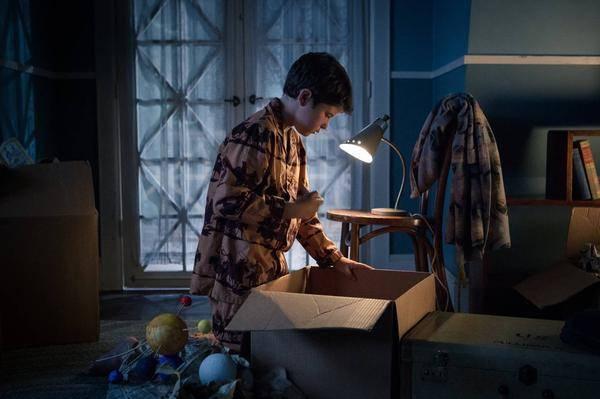 'Granite Flats' is a new fictional series about a small town in the 60's near a Colorado military base. Interesting characters begin to be presented immediately in the pilot.  Teachers, mechanics, nurses, little kids and parents just to name a few.
The show starts with great mystery.  Metal objects are seemingly falling from the sky in all different parts of town – in some cases wreaking havoc.  No one seems to understand the connection between these objects right away.  Viewers see these different instances mainly through the eyes of children and the town's sheriff.
The Creation of the Series
LDS Magazine covers the birth of this project:
"The motivating force behind Granite Flats was the station's desire to create a scripted drama that was sophisticated enough for adults and yet appropriate for children. Swofford knows he's going out on a limb with this new project. "When you're a pioneer, you either make it to the valley or you freeze to death and get eaten," he said with a chuckle. There's always an element of risk with a new endeavor, and that's a risk he's willing to take because he believes in this project.

How did the idea for this series come about? A BYU student named James Shores made a twenty-minute film called "Heaven Under a Table" about a young boy who is struggling to overcome the death of his father, sees a comet fall from the sky, believes it was sent by his father, and decides to find out where it landed. This was the nugget that started the idea, and you'll see that scenario played out in the first episode of Granite Flats. In addition, "Heaven Under a Table" will be shown on BYUtv at some point after the premiere of the series."
I think the series has great potential.  So far, it achieves the purpose of having an all-family show that kids and adults will like, and it is very family friendly.  Having said that, I see little so far that makes the show to "Mormon-specific".   It's a  show that many types of families would enjoy and doesn't turn too much to things only found in the Mormon culture.
Filming the Granite Flats Series
LDS Magazine again reports on how Granite Flats filmed:
"To create Granite Flats, Swofford and his team went to Magna, Utah, and spoke to the business owners with shops on that town's Main Street. Many of the buildings had fallen into disrepair, and it was simple enough to build new façades, make appropriate signage, and transform Magna into Granite Flats. "They were already using aluminum siding and things like that in the sixties," Swofford explained. "It really wasn't hard to make the transformation. However, the curbs and sidewalks were different back then, so we did have to work with those."
I noticed right away that most of the actors have been other places – and it didn't seem to be an "all Mormon" cast.  The first person I noticed was the Sherriff's secretary, Gladys, was Lisa K. Wyatt – an actress who played Kevin Malone's love interest on NBC's 'The Office' for a while.   Richard Gunn, one of the principle actors in the show, also looked familiar.  Upon a quick imdb.com search I found that he has been on shows like 'CSI', 'The Mentalist' and Dexter.  My favorite spot was of Napoleon Dynamites tormenter – Trevor Snarr, who plays a police officer in Granite Flats.
The show needs to keep it's momentum going to keep viewers interested, but from what I can see, Granite Flats is off to an awesome start.
This article was written by Livi Whitaker, a member of The Church of Jesus Christ of Latter-day Saints.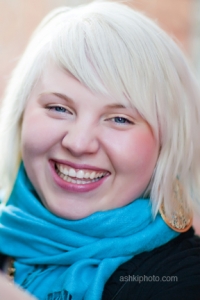 Livi is a member of The Church of Jesus Christ of Latter-day Saints ("Mormon"). She is a Communications Specialist at an Insurance Brokerage firm in Boise, ID. Professional experience include writing – based positions at the United Nations and AARP, Media Services, Inc. She is an avid blogger at thebrightbit.com and sensiblystyled.com, a modest fashion blog. Livi Whitaker is a freelance writer and authors the positive blog for all things lovely, www.thebrightbit.com.
Additional Resource:
Basic Mormon Beliefs and Real Mormons
http://www.youtube.com/watch?v=EiatBUo6crs&feature=youtu.be
About liviw
Livi Whitaker is a member of The Church of Jesus Christ of Latter-day Saints - a "Mormon" woman in Idaho. She has worked in various professional Communications based positions in New York, Italy and Idaho since her first day at the United Nations on Jan 2nd, 2007. Livi now devotes her full attention to free lance writing. An avid writer since childhood, Livi has kept a journal as long as she can remember - yet some of the most fulfilling writing she has done is for the More Good Foundation, sharing her beliefs online.