Brigham Young University, which is owned and operated by The Church of Jesus Christ of Latter-day Saints, will host a rare exhibit of religious art in November 2013. (The Church of Jesus Christ of Latter-day Saints is often inadvertently referred to as the "Mormon Church.") BYU is located in Provo, Utah, and the exhibit will be held at the Museum of Art. It is called, "Sacred Gifts: The Religious Arts of Carl Bloch, Heinrich Hofmann and Franz Schwartz." It is the first time many of these pieces have come to the United States and some have never been publicly exhibited anywhere for several hundred years.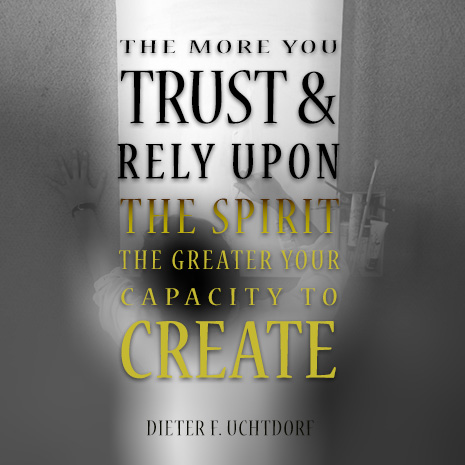 Some of the paintings are altar works from European churches. This makes it particularly difficult to obtain them, but the museum offered these churches glicée prints the same size in return to display in the altar works' absence and have also offered to clean and restore the paintings before the showing. The churches will receive their works in better condition than they sent them out, and at no cost.
Paintings From Frederiksborg Castle
Frederiksborg Castle in Denmark is loaning eight paintings from the Life of Christ by Carl Bloch. They have never previously loaned out the works and do not intend to ever loan them again, making this the only opportunity Americans will have to see them without traveling abroad.
Bloch, Hofmann, and Schwartz hold a special place in the hearts of Mormons, as Latter-day Saints have been nicknamed. Many works by these artists have been used as official Church artwork. Mormon teachers, all volunteers, are given packets of pictures to use in their classrooms and the work of many of these artists is featured in these packets as well as in lesson manuals. Prints of these artists' work are also found in Mormon church buildings, particularly those paintings focusing on the life and ministry of the Lord Jesus Christ.
The use of Carl Bloch paintings in Church instruction began when a Mormon magazine, The Improvement Era, published pictures of the life of Christ by Bloch for Mormons to enjoy. These pictures were so well received they began to be used in lesson manuals and other Church magazines. In 1990, representatives from The Church of Jesus Christ asked Frederiksborg Castle to allow them to re-photograph the paintings; the updated versions are now used by the Church.
Bloch was hired by the castle to paint 23 paintings to decorate the church oratory which had been rebuilt following a fire in 1859. Prior to that time he had focused on Danish historical scenes and religious subjects and had built a career on those fields. The project required fourteen years of work and was influenced by time he had spent in Italy on a travel grant.
See a selection of paintings by Carl Bloch Mormons use.
Heinrich Hofmann
Heinrich Hofmann's work is also loved by Mormons. The current Mormon prophet, Thomas S. Monson, has a painting of Jesus Christ done by Hofmann that he received as a young bishop (lay pastor) in the 1950s. It has hung in every church office in which he has worked since that time, including his office today.
"I love that painting," President Monson says as he gazes at it yet again. "I feel strength in having it near me. Look at the kindness in those eyes. Look at the warmth of expression. When facing difficult situations, I often look at it and ask myself, 'What would He do?' Then I have tried to respond accordingly." (Quoted in Thomas S. Monson, President of the Church, LDS.org.)
Hofmann's first religious work was made after the death of his mother. He painted "Burial of Christ." A Deseret News article reports:
"Hofmann firmly believed that if one did not have the ability to reach into their deepest soul while working on a religious piece, they were not capable of completing such work properly. In each of his pieces that include Christ, it is evident that he found that part of his soul" (Seth Saunders, Inspired strokes bring life to Christ, Deseret News, Dec. 24 2011).
Take advantage of this unique opportunity to view these works by visiting the BYU Museum of Art in Provo, Utah.
About Terrie Lynn Bittner
The late Terrie Lynn Bittner—beloved wife, mother, grandmother, and friend—was the author of two homeschooling books and numerous articles, including several that appeared in Latter-day Saint magazines. She became a member of the Church at the age of 17 and began sharing her faith online in 1992.