Darrell Bevell was born on 6 January 1970 in Yuma, Arizona. He is a member of The Church of Jesus Christ of Latter-day Saints (inadvertently referred to as the "Mormon" Church by the media and others). He is a returned missionary, having served two years in Cleveland, Ohio.
Bevell is also a four-year collegiate starting quarterback for the University of Wisconsin-Madison. He is currently wrapping up his third season as the offensive coordinator of the Seattle Seahawks, and the big news is that he is headed to Super Bowl XLVIII.
A True Football Legend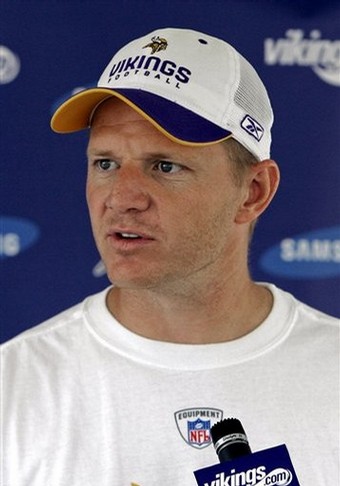 Bevell graduated from Chaparral High School in Scottsdale, Arizona. After high school he attended Northern Arizona University (NAU) where he redshirted as a freshman quarterback under offensive coordinator, Brad Childress. Shortly after that, he left for his two-year LDS mission.
He had received scholarship offers from NAU and Utah, but made the decision to play for Barry Alvarez at Wisconsin-Madison. In 1993, he was named starting quarterback, and led the Badgers to become "co-champions of the Big Ten and securing the school's first Rose Bowl invitation since 1963" [1] with a year-end record of 10-1-1. The team ended the season with their first ever Rose Bowl victory by defeating the UCLA Bruins in the 1964 Rose Bowl with a final score of 21-16.
In the fourth quarter of that game, with Wisconsin clinging to a 14–10 lead, Bevell made the most memorable play of his college career. Not known for his running ability, Bevell scrambled 21 yards down the left sideline for a touchdown. [1]
The following season was equally rewarding. Bevell once again led the Badgers to another winning season. For the first time in the history of the school, the team won back-to-back bowl games with the defeat of the Duke Blue Devils in the 1995 Hall of Fame Bowl with a score of 34-20. Bevell finished his college career with several school records to his credit to include: most passing yards in a single game (423) and in a career (7,686).
Born to Coach
The choice to start a coaching career seemed to be the next logical move to Bevell. After not being drafted in the 1996 NFL Draft, Bevell began a career as a coach, spending time at Westmar University (Le Mars, IA), Iowa State University, and the University of Connecticut.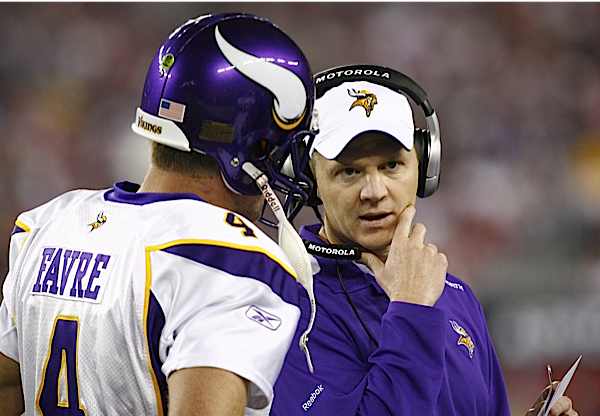 Having grown up in a family of 8 kids (he has 3 brothers and 4 sisters) who were all active in sports, he recalls that he began watching films of football games with his father, Jim Bevell, a longtime Phoenix-area coach, "as young as I can remember. Back to the 16-millimeter days of just one little button going back and forth, sitting in one of our living rooms, and asking him questions every now and then about what he was looking at, why he was looking at it." [2]
Because of his outstanding coaching ability, such teams as the Washington Redskins, Minnesota Vikings, Detroit Lions, and the Tennessee Titans want him as their next head coach. In fact, almost every team that has a head coaching vacancy is hoping that he will decide to coach for their team.
Concerning his job as a coach, Bevell has commented:
"Criticisms from the outside, you kind of don't even look at it,'' Bevell said. "I mean, I know I have a hard job because I think everybody feels like they can call plays, whether it's the guy in his living room or the people in the stadium. But there is a rhyme and reason why we do everything. There are certain things we are looking at, whether it's a run or a pass. A lot of times you are trying to set some things up (for later in the game), as well.

"And really, I'm my own worst critic. I like to go back and look at everything I do. Why did I do that? I know there are situations I wouldn't want to do that again.'' [2]
Bevell is not alone in coaching the offense of the Seattle Seahawks. Tom Cable is the offensive line coach who "spearheads the team's running game while Bevell coordinates the passing attack." [2] He states that there is a lot of give-and-take between the two of them as they decide on what plays should be made. However, as the offensive coordinator, he shoulders the main responsibility for what plays work, and which plays don't. Fortunately, he has received more credit than blame this season as the Seahawks finished "tied for eighth in the NFL in points per game at 26, scoring 417 points, more than any teams in franchise history except the Super Bowl year of 2005 (452) and the 12-4 season of 1984 (418)." [2]
According to the Seattle Times, Bevell gives a lot of credit for the past season's team success to his wide receivers.
"Probably the best thing that I can say about all of our wide receivers is that they're football players. I think that really sums it up because we ask them to do a lot of stuff, whether they're returning kicks, whether they're gunners on special teams, whether they're catching balls for us, whether they're blocking," Bevell told the Seattle Times. "We really ask a lot of those guys and they really don't flinch, they don't blink, they just do whatever is asked of them. When they need to come up with a big play, they come up with a big play. If they have to block, they'll do that. It's just really a great bunch of guys to work with." [3]
Leaving a Legacy Behind
At the conclusion of the 2012 season, Bevell was considered as a candidate to be the head coach at both Arizona and Chicago, however, at the same time, the Seahawks gave him a raise and an extension. Remaining in Seattle turns out not to be such a bad choice for him or his family. He now has three daughters – two of whom are softball players at Issaquah High School. Just as any other assistant, he hopes to someday be the one calling the plays for the entire team.
"Someday I would really like to do it,'' he said. "I'm learning and I love the people I have been around. It's been awesome to be around Coach Carroll because I think he does things the right way. Each and every stop along the way, I learn something from it. At some point, when I get the opportunity, I want to be ready for it.'' [3]
About Keith L. Brown
Keith L. Brown is a convert to The Church of Jesus Christ of Latter-day Saints, having been born and raised Baptist. He was studying to be a Baptist minister at the time of his conversion to the LDS faith. He was baptized on 10 March 1998 in Reykjavik, Iceland while serving on active duty in the United States Navy in Keflavic, Iceland. He currently serves as the First Assistant to the High Priest Group for the Annapolis, Maryland Ward. He is a 30-year honorably retired United States Navy Veteran.