The 2014 Winter Olympics begin in Sochi, Russia, in just a couple of short weeks. Tyler Anderson, a luger who's been training for the Olympics almost his entire adolescence, decided to table his Olympic ambitions to serve a mission for The Church of Jesus Christ of Latter-day Saints (a faith often inadvertently referred to as the Mormon Church). Why would someone with so much athletic talent give up a chance to compete in the Olympics? The answer is simple: Tyler felt he was needed elsewhere.[1]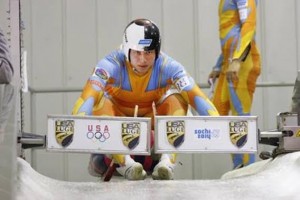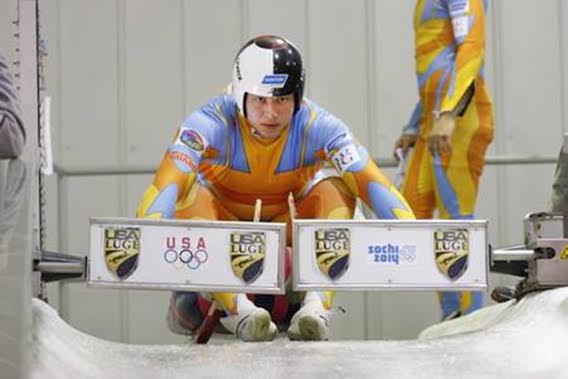 The First Plan: Compete in Olympics then Serve a Mission
Tyler's plan his whole life was to serve a Mormon mission. That was a choice he made as a child and had committed himself to his whole life. Not serving a mission was never an option for him. Up until October 2012, the Church rules for missionaries had an age limit of 19 for boys and 21 for girls. Then, in a groundbreaking announcement, President Thomas S. Monson (Prophet and President of The Church of Jesus Christ) issued lower age limits for upcoming missionaries. Young men are now able to submit their papers at 18 years old, with young women able to submit at 19. This changed the game for Tyler.
Tyler began his luge career when he was only 11 years old. He soon found that he had inherent talent and made his way to the top when he started competing internationally when he was only 15. He spent four consecutive summers training at Lake Placid, and the goal was always to make it to the Olympics. He never thought that he would have to choose between his two biggest dreams.
Technically Tyler could compete in Olympic luge first and serve his mission after. His plans didn't necessarily need to be one or the other. And that was exactly how he and his parents had approached the situation. But as Tyler went to practice and continued to improve his technique and ability, he found that his head just wasn't in the game like it used to be.

Game-changing Plan
It was difficult for Tyler to commit to the decision to leave the luge team. His decision would impact not only himself, but also his teammates. His doubles partner, Anthony Espinoza, would have to train with someone new for the Olympic team. Choosing to serve a mission was a big choice that affected many people besides Tyler himself.
As Tyler wrestled with the decision to leave the team and pursue an earlier mission, his sliding performance declined. He started having problems with his technique that hadn't happened before, and his mind wasn't in the game the same way it used to be. Despite this, Tyler felt an obligation to continue sliding, especially because he was part of an Olympic-bound team. Eventually, however, Tyler realized that God was presenting him with a choice: serve later or serve now. It didn't take Tyler long to realize what choice was the right one to make, even though it was the most difficult option.
Some people may not understand Tyler's need to pursue a Mormon mission over Olympic glory, and he admits that "it's been a battle" and that he "[wishes] I could understand more of everything." Tyler's parents encouraged him to listen to what God was telling him to do, and if he felt that the Olympics were not where he was supposed to be then he should listen. Once Tyler approached his parents with the final decision to leave the luge team, he found that both his mom and dad felt the same way.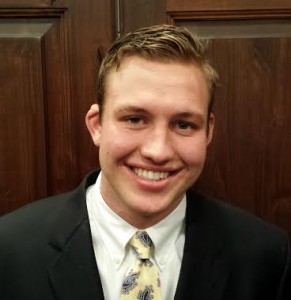 We Don't Always Understand God's Plan
The thing that Tyler has learned most from this experience is that we don't always understand everything that God asks of us, and in those moments we need to rely on our faith. Tyler admits, "All the time I wish I had the answer. It has been a battle with my wishing I could understand more of everything. I've found that knowledge is a blessing that comes from experience and the best kind of experience you can give yourself is by being obedient."
Heavenly Father has a plan for each of us that will allow us to return to live with Him again. The key in this life is learning how to find the answers we need in our lives that will lead us closer to Jesus Christ. While sometimes we may see the reasons behind God's guidance, we won't always, and that's okay. What matters is that we live faithfully by obedience, and we'll never have to wonder if we did the right thing.
Tyler Anderson may not be competing in the 2014 Winter Olympics, but he will be preparing to preach the gospel of Jesus Christ to the people of Mexico. His choice to serve a mission now is his own, and he knows that he's exactly where God wants him to be.
About Charlotte Wilson
Charlotte graduated from Brigham Young University with a bachelor's degree in English, with an emphasis in editing. During her education she interned with the Neal A.Maxwell Institute for Religious Scholarship, BYU Publications, and the New Era magazine. Charlotte currently lives in Portland, Oregon, with her husband and son. She's a stay-at-home-mom and has been able to keep up her writing through maintaining a personal blog (smallandtrivial.blogspot.com).