Anyone who has ever visited a Disney theme-park in the United States or abroad is very familiar with the sing-along song "It's A Small World." On 10 April 2014, the "It's A Small World" attraction which has become "an iconic part of a day at one of Disney's enclaves" [1] will celebrate its 50th anniversary in a historic, global sing-along which will include guests and cast members at Disney parks from three continents and four countries. Disney's US resorts – Disneyland in California and Walt Disney World in Florida – will join forces with Disneyland Paris, plus two of Disney's parks in the Far East – the Hong Kong Disneyland Resort and Tokyo Disney Resort – for an arms-around-the-globe rendition of the famous song. Included among those joining in the celebration will be the world renowned Mormon Tabernacle Choir.
"It's A Small World" Disney Attraction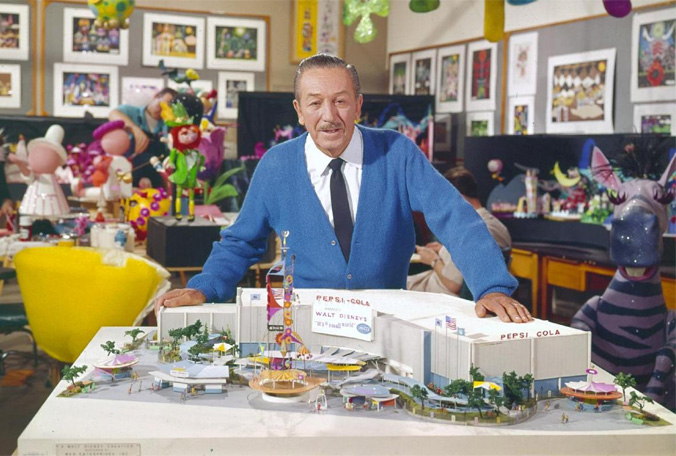 Walt Disney Parks and Resorts are located in various parts of the world: Disneyland Park in California, the Magic Kingdom (in Florida), Tokyo Disneyland, Disneyland Paris, Hong Kong Disneyland, and Shanghai Disneyland Park. The Disney attraction "It's A Small World," a popular musical boat ride, is located in the Fantasyland area at each of the Walt Disney Parks and Resorts. "The ride features over 300 brightly costumed audio-animatronic dolls in the style of children of the world, frolicking in a spirit of international unity and singing the attraction's title song, which has a theme of global peace."
It's a Small World was created by WED Enterprises as the 1964 New York World's Fair's UNICEF pavilion sponsored by Pepsi. It featured a kinetic sculpture, The Tower of the Four Winds, a 120-foot perpetually spinning mobile created by WED designer Rolly Crump, at its entrance. It was one of four attractions (Magic Skyway [Ford], Great Moments with Mr. Lincoln [Illinois], and The Carousel of Progress [GE]) which were used by Disney to test concepts and ride systems, then moved and re-built at Disneyland after the World's Fair closed in 1966.

Mary Blair was responsible for the attraction's whimsical design and color styling. Blair had been an art director on several Disney animated features (including Cinderella, Alice In Wonderland, and Peter Pan). Like many Disneyland attractions, scenes and characters were designed by Marc Davis, while his wife, Alice Davis, designed the costumes for the dolls. Rolly Crump designed the toys and other supplemental figures on display. The animated dolls were designed and sculpted by Blaine Gibson. Walt was personally involved with Gibson's development of the dolls' facial design (each animated doll face is completely identical in shape, hence the name "It's a Small World"). [2]
"It's A Small World" – The Song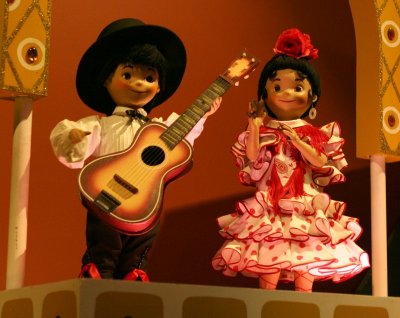 The song "It's A Small World," which has now become a Disney classic, was written and composed by an Academy Award –winning team of brothers, Robert B. and Richard M. Sherman. The song was written in the wake of the Cuban Missile Crisis, which greatly influenced the song's message of peace and brotherhood. The song, which is sung by children in their native languages – French, Italian, Japanese, Spanish, and English, reinforces "the attraction's larger message of cultural unity and harmony." [3]
There is a third verse to the song that has never been used as part of the music for the ride. It was written for the 45th Anniversary of the attraction:
It's a world of wonder
A world of worth
And in years to come
We'll know peace on earth
We will open our eyes
And we'll all realize
It's a small world after all.
Bringing the Celebration to Life
To help announce the upcoming celebration, Disney Parks released a video with people on six continents, in over 25 countries, singing, dancing, and playing "It's A Small World." Included in the video is the Mormon Tabernacle Choir, bagpipers in Scotland, Bollywood movie actors in India, and a firefighter in New York City.
It is a delight to be part of today's announcement," said Ron Jarrett, president of the Mormon Tabernacle Choir. "This iconic song and the Mormon Tabernacle Choir both cross generational and cultural boundaries to unite people through music. [4]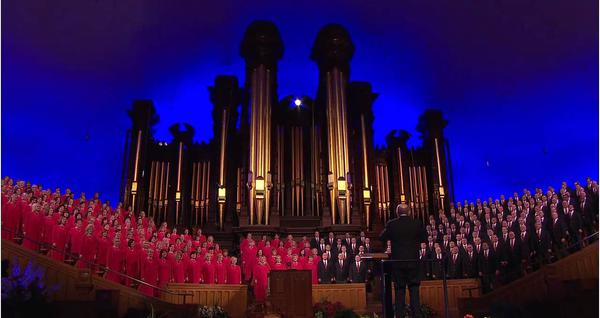 The Mormon Tabernacle Choir has a unique connection with the Disney Park attraction. The attraction first opened at the 1964 New York World's Fair as a tribute to peace and hope. The Mormon Tabernacle Choir which serves as a musical ambassador for The Church of Jesus Christ of Latter-day Saints (inadvertently referred to as the "Mormon" Church by the media and others) was a featured guest at the fair and performed several musical numbers which ultimately led to the recording of the album titled At the Fair. Today the Choir, which is composed of 360 volunteer voices under the direction of Mack Wilberg and associate director Ryan Murphy, is heard worldwide, along with the 150 member Orchestra at Temple Square, via television, radio, satellite transmission, internet broadcasts, tours, and numerous recordings.
Fans are encouraged to join the celebration virtually. To help make this possible Disney has launched a special website where fans can record videos of themselves singing "It's A Small World." The special website also has a feature which allows fans to create virtual "It's A Small World" dolls that they can in turn share with family and friends via social media. The dolls will benefit United Nations Children's Fund (UNICEF), an organization that provides health care and immunizations, clean water and sanitation, nutrition, education, emergency relief and much more to children worldwide.
'It's A Small World has inspired hundreds of millions of people through its timeless theme,' says Tom Staggs, chairman of Walt Disney Parks and Resorts. 'The 50th anniversary of this attraction represents a celebration of the shared optimism, hope and humanity of people throughout the world.' [1]
About Keith L. Brown
Keith L. Brown is a convert to The Church of Jesus Christ of Latter-day Saints, having been born and raised Baptist. He was studying to be a Baptist minister at the time of his conversion to the LDS faith. He was baptized on 10 March 1998 in Reykjavik, Iceland while serving on active duty in the United States Navy in Keflavic, Iceland. He currently serves as the First Assistant to the High Priest Group for the Annapolis, Maryland Ward. He is a 30-year honorably retired United States Navy Veteran.