Ann Romney, wife of former Massachusetts Governor and Republican nominee in the 2012 U.S. presidential election, Mitt Romney, has plans to launch the Ann Romney Center for Neurologic Diseases which will encompass research for Multiple Sclerosis, Alzheimer's, Parkinson's, Lou Gehrig's  (ALS) and brain tumors. The center which is scheduled to open in 2016 at Brigham and Women's Hospital in Boston, Massachusetts will have a staff comprised of 200 scientists led by Dr. Howard Weiner and Dr. Dennis Selkoe.
An Invested Interest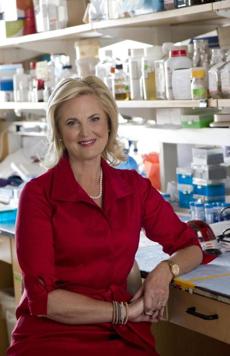 Ann has a personal interest invested in this undertaking. The mother of five sons and grandmother of twenty-two grandchildren, she was diagnosed with Multiple Sclerosis just before Thanksgiving in 1998 and credits a mixture of mainstream and alternative treatments, as well as activities such as equestrianism, with giving her a lifestyle mostly without limitations.
In a December 2002 news article on bostonherald.com, Mitt described watching his wife fail a series of neurological tests as the worst day of his life. He commented, "I couldn't operate without Ann. We're a partnership. We've always been a partnership so her being healthy and our being able to be together is essential." Ann would later state in a news report in The Boston Globe dated 11 August 2004, "I was very sick in 1998 when I was diagnosed. I was pretty desperate, pretty frightened and very, very sick. It was tough at the beginning, just to think, this is how I'm going to feel for the rest of my life." In an effort to combat the disease, she has employed steroids and medical procedures such as reflexology, acupuncture, and cranial-sacral therapy. Her MS has been in remission for over a decade, and is being managed by a healthy diet and exercise. She is also a board member for the New England chapter of the National Multiple Sclerosis Society.
A Wake-up Call and a New Mission in Life
During Mitt's 2012 presidential campaign, Ann's MS flared up and she had to leave the campaign trail. In a 13 October 2014 today.com article, she stated, "I hit empty. With MS you just run out of fuel. You just stop. You can't even go on. You can't even talk. It was a real good warning sign for me. A wake-up call."
Dr. Howard Weiner is Ann's doctor at Brigham, and the idea for a new research center came about two years ago after a routine visit. She asked him about his efforts to find a cure for MS and was surprised to discover that not only was a cure within reach, but also that MS research is leading to breakthroughs in a cure for Alzheimer's. Dr. Weiner will be the co-director of the new center.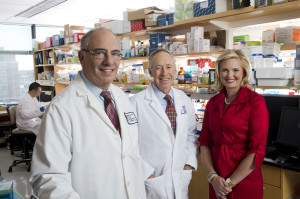 Her goal is to raise $50 million over the next year to create a new model for necessary research and funding. She and Mitt will be contributing some of their own money as well. According to a news article in The Boston Globe dated 14 October 2014, Ann's vision is: "Instead of researchers working independently with separate funding, what would happen if they collaborated and pooled their research dollars?" In the today.com article she further stated, "I never would have imagined myself being in a position to have an impact. I don't think of myself as anyone except just as a little girl that rides her horse. And then grew up and was a mommy. And now all of a sudden, I can have a voice. I want to not even be talking about this [disease] in 20 years. I want this resolved." Dr. Weiner commented, "We're going to bring together experts that hadn't been working together across different fields to bring new treatments and ultimately a cure to these terrible neurologic diseases."
In his book, "A Mother First," Joshua Romney, the third oldest of the five Romney boys, concludes his tribute to his mother stating:
Although my father has many trusted advisors who are politically savvy and has many lifetimes' worth of knowledge about politics and business, he relies on my mother for her wisdom, love, and guidance. I'm proud to say that all of us children feel the same way.
About Keith L. Brown
Keith L. Brown is a convert to The Church of Jesus Christ of Latter-day Saints, having been born and raised Baptist. He was studying to be a Baptist minister at the time of his conversion to the LDS faith. He was baptized on 10 March 1998 in Reykjavik, Iceland while serving on active duty in the United States Navy in Keflavic, Iceland. He currently serves as the First Assistant to the High Priest Group for the Annapolis, Maryland Ward. He is a 30-year honorably retired United States Navy Veteran.