Ann Romney, the wife of former Massachusetts Governor and two-time Republican Presidential candidate, Mitt Romney, has written a new memoir published by Thomas Dunne titled "In This Together: My Story." In the book she talks about her life and how she has coped with the debilitating disease of Multiple Sclerosis which with she was diagnosed in 1998. At the time of her diagnosis, there were no effective therapies or treatments available. Speaking with Newsmax Health editor, Nick Tate, on "Newsmax Prime," she commented:
It was an unwelcome teacher but it certainly humbled me and it humbled me to the point where it kind of destroyed my feelings of who I really was as a person.

From that point, you have to then grow and to figure out what's important in life and who you are. It's uncomfortable, it's unpleasant, it's painful but when you come out the other end, you're, in a very strange way, grateful that you had that personal growth because of the pain you went through. 
Ann fully realizes that the pain she has suffered has not been as great as the pain that many others deal with, nevertheless, the experience has helped open her heart to those who do suffer. She further remarked, "I have been low and depressed and in a very dark and scary place but through certain things I was able to pull myself through that and it's a message of hope."
A Never Ending Love Story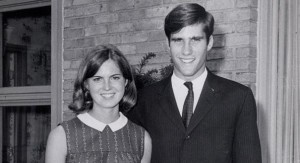 Ann would not be able to keep pressing forward like she does if it were not for the loving support of her husband, Mitt, who refers to her as his sweetheart.
Ann Lois Davies was born on 16 April 1949 and was raised in Bloomfield Hills, Michigan. Willard Mitt Romney, or Mitt as he is known, was born on 12 March 1947 in Detroit, Michigan. They first met in elementary school when he was a Cub Scout. She was riding a horse and he threw stones at her. Their first date, on 21 March 1965, was at the movies to see "The Sound of Music." They dated through high school, and in June 1965, 18-year-old Mitt asked 16-year-old Ann if she would marry him, and her immediate response was, "Yes."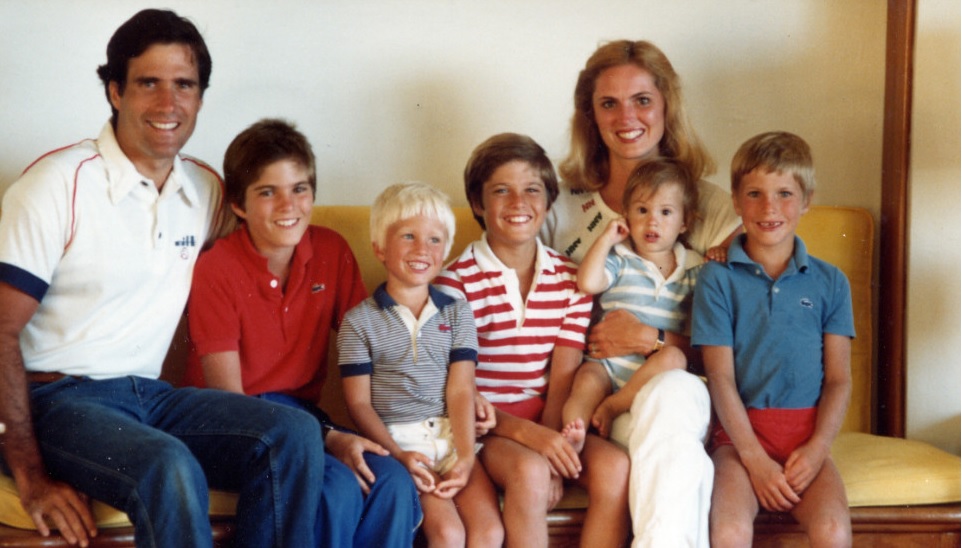 The two were finally married on 21 March 1969. Mitt was 22 years of age, and Ann was 19. The first part of the wedding took place at Ann's parents' home in Bloomfield Hills, Michigan, in a civil ceremony which was officiated by Elder Edwin Jones of The Church of Jesus Christ of Latter-day Saints. Approximately 250 guests were in attendance, including President Ford, and President Nixon sent congratulations to the couple via a telegram. The next morning they flew to Salt lake City, Utah, where they were sealed for time and eternity in the Salt Lake Temple.They spent their honeymoon in Hawaii.
Ann is also blessed to have the love and support of five sons. Taggart Romney (Tagg), born in 1970, works in marketing and is married to Jennifer. Matthew Romney (Matt), born in 1971, works in real estate and is married to Laurie. Joshua Romney (Josh), born in 1975, is a real estate developer and is married to Jen. Benjamin Romney (Ben), born in 1978, is a medical student and is married to Andelynne. And Craig Romney, born in 1981, is an advertising music producer and is married to Mary.
A Public Voice and a Special Cause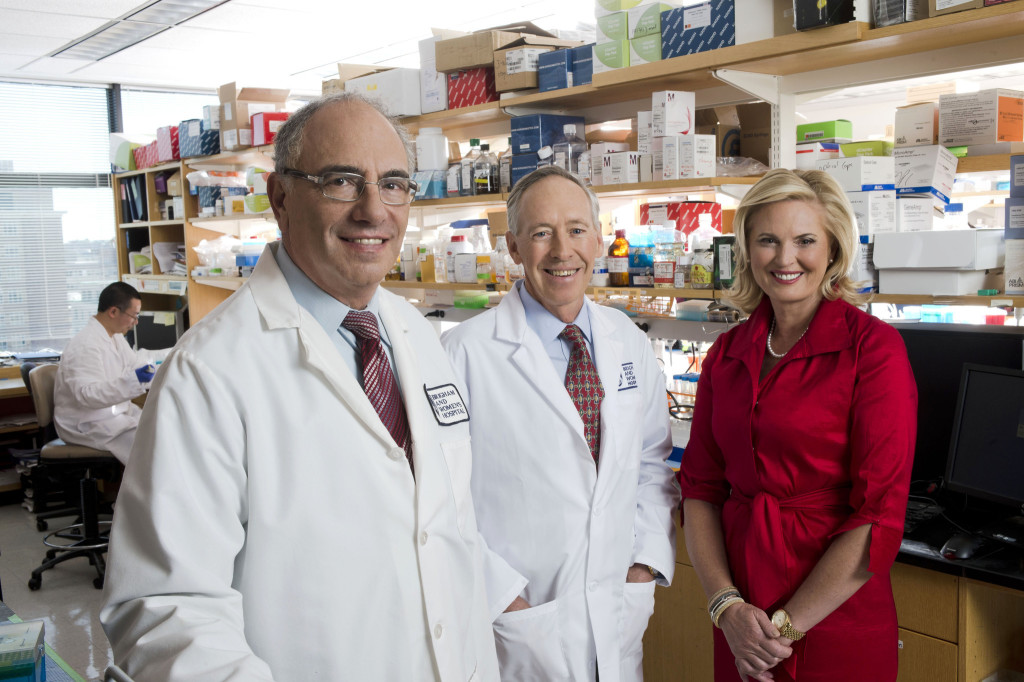 For the past year, Ann, now the grandmother of 23, has been actively engaged in raising funds and making appearances on behalf of a Brigham and Women's Hospital facility in Boston that now bears her name: Ann Romney Center for Neurologic Diseases. The facility was designed as "a one-stop shop where patients can get diagnoses, advice, treatment, and participate in studies and clinical trials." It is nonpartisan. Marc Mezvinsky, the husband of Chelsea Clinton, and Congressman Joseph P. Kennedy III sit on the advisory board along with Mitt, Ann, and television personalities Meredith Vieira and Montel Williams.
Speaking about the research that is being conducted and the strides that have been made, Ann has said:
It studies not just Multiple Sclerosis, Alzheimer's, ALS, Parkinson's and brain tumors. This center is up and it's running. It's got 250 scientists and researchers already working on cures and treatments for these neurologic diseases. Right now in our labs, we have a vaccine for Alzheimer's that is in obviously experimental stages, but doctors are believing within our lifetime we will see the ability to tackle some of these really tough diseases. For the very first time, there is a drug for ALS that's in the lab that's going to be coming out within the next year.
She has further commented about the memoir she has written:
The book takes you through the years I struggled to get more energy. I am strong now and I'm well now and that is the reason I'm doing this. You don't have to think that you're going to be permanently that way. You can fight though these things.

Everyone is carrying a burden, and we can't always see it. MS was a cruel teacher, and it's not like I'm grateful I had it, you're never grateful for that, but I have to say that it taught me a lot. You have to recognize that life has challenges and none of us can escape those challenges.
Success as a Grandma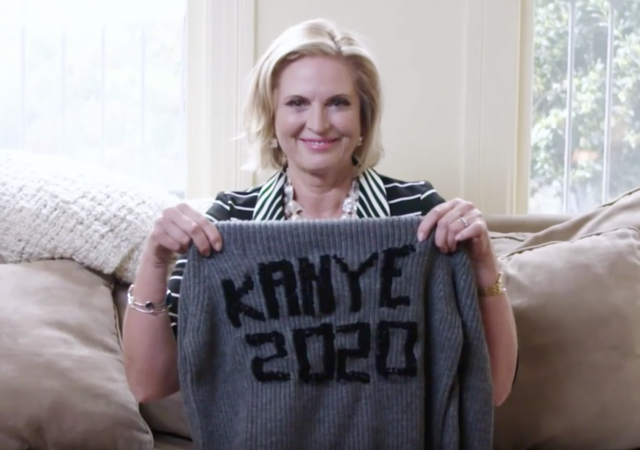 Life isn't strictly all business. In the midst of her ever busy schedule, Ann recently took time out to record a 90 second video (see below) for the Independent Journal Review in which she shares the qualities that all amazing grandmas have. The video is titled "How to be a Freakin' Awesome Grandma with Ann Romney." She shows off her awesome grandma skills with the knitting of a "Kanye 2020" sweatshirt, demonstrating her slaying light saber skills, keeping her kitchen stocked with mounds of treats, and wearing a gold chain with a sideways baseball cap. Her number one rule is "Always know your squad" as she names all 23 of her grandchildren.
Through both trials and triumphs in her life Ann has learned a valuable life lesson, "You can never ask God to tell you what the end is. You can ask, "Is this a good thing to do?" But not, "How is this going to turn out?" That answer you will never get."
About Keith L. Brown
Keith L. Brown is a convert to The Church of Jesus Christ of Latter-day Saints, having been born and raised Baptist. He was studying to be a Baptist minister at the time of his conversion to the LDS faith. He was baptized on 10 March 1998 in Reykjavik, Iceland while serving on active duty in the United States Navy in Keflavic, Iceland. He currently serves as the First Assistant to the High Priest Group for the Annapolis, Maryland Ward. He is a 30-year honorably retired United States Navy Veteran.