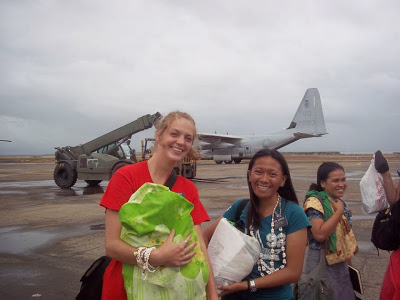 The Republic of the Philippines suffered major devastation as a result of Typhoon Haiyan, known as Typhoon Yolanda in the Philippines, which occurred in early November 2013.The powerful tropical cyclone ravaged many portions of Southeast Asia, with the Philippines being one of the hardest hit areas. The storm, recorded as one of the most deadly Philippine typhoons, claimed the lives of some 5,924 people, and not one missionary of The Church of Jesus Christ of Latter-day Saints (inadvertently referred to as the "Mormon" Church by the media and others) was numbered among those who perished.
The Aftermath of the Storm
On 12 November 2013, 71 missionaries from the Tacloban mission arrived safely by bus in the capital city of Manila. There they were greeted by Elder Brent Nielsen, Philippines Area President, who had been expecting their arrival.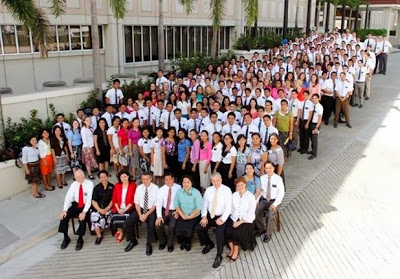 The missionaries had little more than the clothes on their backs as most of their belongings were washed away by the typhoon. They were given warm blankets, taken to the Missionary Training Center (MTC) cafeteria for a hot meal, given clothes that they could change into, and were able to notify their families of their safety via Skype and telephone calls. (more…)