Talented classical piano soloists are impressive and the best can have opportunities at competitions and perhaps even notoriety.   A performing classical piano duo – can be even more impressive.
A BYU Piano DUO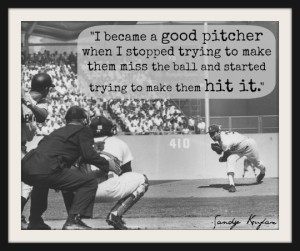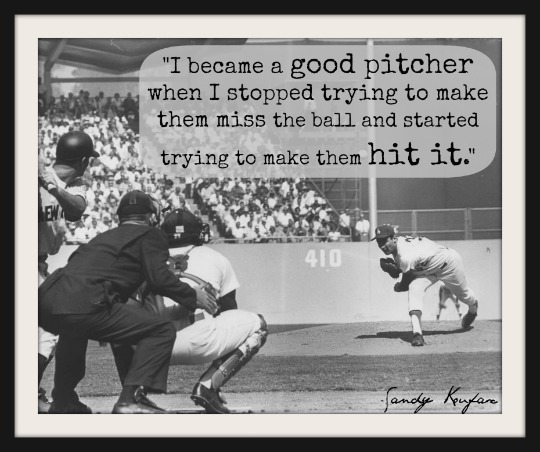 Brigham Young University has a great legacy of producing interesting talent and Hilary Heideman Mauler and Tiffany Winkel Delgado are no different.
Playing piano their entire lives, the two pianists never thought they would be performing and winning piano competitions with someone else.
Thespectrum.com explains the difference between "duos" and duets:
"A duo is…different from a duet, in which both pianists play on the same instrument. As a duo, they each have their own piano, with the instruments nested so they face one another while playing."

"Not only is it reassuring to look up and see her, but our energies also feed off each other," Mauler says.
Taking constructive criticism from each other and their professor who coached them were the key to successfully being in sync.
"All my life I've been a solo pianist," Mauler said. "This has been a whole new experience working with Tiffany. It's totally different than working on your own."

"This has just been a really fun experience," Delgado said. "We've gained a unique friendship, and we've definitely created a certain kind of trust that we wouldn't have developed otherwise. "
A Great Year for the Duo
As the Salt Lake Tribune reports, the duo is having a great year so far.
The duo of Tiffany Winkel Delgado and Hilary Heideman Mauler, both of whom study under Peery-Fox, won two national competitions. In January, the pair won the United States International Duo Piano Competition in Colorado Springs, which featured musicians from the U.S., Russia, Taiwan, Korea, China, India and Canada. Then earlier this month, they earned first place at the National Federation of Music Clubs Ellis Duo Piano Competition in Mississippi, which also was full of musicians with more experience.
Competition Winners
The two recently graduated BYU students already have a bright future ahead.  As alumni.byu.edu reports:
The duo has spent countless hours together in practice rooms in the Harris Fine Arts Center, learning repertoire and focusing in on the most minute details of their performance. They spent all of last summer and fall practicing and getting ready for the United States International Duo Piano Competition, which they went on to win.
The duo played their winning piece, Lutoslawski's Paganini Variations, at the BYU commencement exercises in the Marriott Center.
They also competed in nationally recognized Ellis Duo Piano Competition in Jackson, Missouri, making it to the final round.
Thespectrum.com wrote,
…For this competition, they were not limited to a certain age group or experience level.

"We were by far the youngest in this division," Mauler says. "We were really intimidated and surprised when we got there."

"The competition was only a week before finals in their last semester of college. Yet, they were able to pull off another win. Mauler says it felt good coming back to the final weeks of school after such an accomplishment.

Part of winning the Ellis Duo Piano Competition is getting the chance to perform throughout the United States for the next two years at concerts organized by the National Federation of Music Clubs.
However the two performers will be separated for the summer.
BYU Produces Great Talent
BYU has a history of producing great talent like Mauler and Delgado.   As the Salt Lake Tribune noted.
Brigham Young University professor Irene Peery-Fox was asked if 2013 is the golden year of pianists at the Provo school.

"I guess," she said with a laugh.

Describing it as "golden" might be hyperbole, but BYU pianists have had astonishing success at international and national competitions recently.

They aren't the only Peery-Fox students to earn accolades. Last month, Conlan Miller won the Young Artists Award Performance Competition at the Music Teachers National Association conference in Anaheim. The grand prize, a Steinway piano valued at more than $25,000, arrived in Utah last week.

With those wins, 2013 is becoming one of the most accomplished years for keyboard students attending BYU's School of Music, which dates back to 1876.
Notable Mormon Talent
Many talented Mormons in creative fields have made their mark through the years.  Another example of famous Mormon musicians that quickly comes to mind is the "5 Browns".  The siblings, from Utah recount their success on the5browns.com:
The 5 Browns – Ryan, Melody, Gregory, Deondra and Desirae – all attended New York's Juilliard School. In fact, they became the first family of five siblings ever accepted simultaneously. The quintet enjoyed their first wave of critical attention in February 2002 when People magazine dubbed them the "Fab Five" at about the same time they were featured on Oprah and 60 Minutes. The 5 Browns have released 3 CDs that each went to #1 on Billboard Magazine's Classical Album Chart.

The quintet has garnered extensive coverage from media outlets ranging from The Tonight Show with Jay Leno, Good Morning America, Today, and The View to The Martha Stewart Show, Public Radio's Performance Today, as well as The New York Times, Parade, People, the Los Angeles Times, the Sunday London Telegraph and Entertainment Weekly who called them "…five young Mormons who all play scorching piano. Thundering down on five Steinways together, they're button-down cute and somewhat otherworldly.
Mormon Doctrine Encourages Talent
Doctrines of The Church of Jesus Christ of Latter-day Saints, (often inadvertently called the Mormon Church), place importance on garnering our talent given from God.
The gospel of The Church of Jesus Christ, (LDS or Mormon), follows the teaching of talents as written in the New Testament.
In Matthew 25 the parable of the talents is told.  Church doctrine teaches that we must utilize our talents to attain more and therefore grow ourselves and serve those around us.
23 His lord said unto him, Well done, good and faithful servant; thou hast been faithful over a few things, I will make thee ruler over many things: enter thou into the joy of thy lord.
And that is just what we, as "Mormons" strive to do.
Additional Resource:
Basic Mormon Beliefs and Real Mormons
The Five Browns Play Star Wars
About liviw
Livi Whitaker is a member of The Church of Jesus Christ of Latter-day Saints - a "Mormon" woman in Idaho. She has worked in various professional Communications based positions in New York, Italy and Idaho since her first day at the United Nations on Jan 2nd, 2007. Livi now devotes her full attention to free lance writing. An avid writer since childhood, Livi has kept a journal as long as she can remember - yet some of the most fulfilling writing she has done is for the More Good Foundation, sharing her beliefs online.