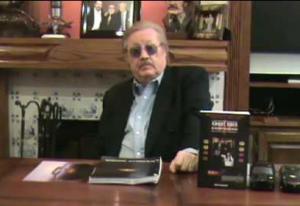 Glen Albert Larson, the highly-acclaimed television writer-producer best known as the creator of such 70s and 80s television series as Battlestar Galactica, Quincy, M.E., The Hardy Boys/Nancy Drew Mysteries, B. J. and the Bear, The Fall Guy, Magnum, P.I., It Takes A Thief, McCloud, and Knight Rider, passed away on 14 November 2014 at UCLA Medical Center in Santa Monica, California from esophageal cancer at the age of 77.
According to the 15 November 2014 The Hollywood Reporter article:
Other shows Larson created included Alias Smith & Jones, B.J. and The Bear, Switch (another series with Wagner), Manimal and The Misadventures of Sheriff Lobo. He spent his early career at Universal Studios, inventing new shows and reworking others, before moving to 20th Century Fox in 1980 with a multi-series, multimillion-dollar deal.

With Lou Shaw, Larson conceived Quincy M.E., which starred Jack Klugman — coming off his stint on The Odd Couple — as a murder-solving Los Angeles medical examiner. A forerunner to such "forensic" dramas as CSI, the series ran for 148 episodes over eight seasons on NBC from 1976-83.
In a 2009 interview with the Archive of American Television, Larson commented that he was able to stay atop such a staggering workload because, "I tried to stay with things until I thought they were on their feet and they learned to walk and talk. If you believe in something, you must will it through, because everything gets in the way. Everyone tries to steer the ship off course."
A Successful Career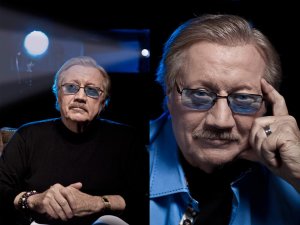 Glen Albert Larson, a member of The Church of Jesus Christ of Latter-day Saints, was born on 3 January 1937, and began his successful career in the entertainment industry as part of a pop vocal group known as The Four Preps in 1956 and as an NBC page. During his time with the group, they appeared in one of the Gidget films, had a guest shot on The Adventures of Ozzie and Harriet, appeared on the Ed Sullivan Show and American Bandstand. Larson also wrote and composed three gold records for Capitol – "26 Miles (Santa Catalina)", "Big Man", and "Down by the Station." He later collaborated with David Somerville, also a member of the group, and Grail Jensen, a session singer that he knew, to write and compose "The Unknown Stuntman" which became the theme song for the series The Fall Guy, and sung by lead Lee Majors.
Larson earned his first writing credit while working on the Quinn Martin production The Fugitive. He left Quinn Martin and signed a production deal with Universal Studios where he gained notoriety with his first hit series, Alias Smith and Jones, a Western which described the activities of Hannibal Heyes and Jedediah "Kid" Curry, concentrating on their efforts to go straight.
He also had a monumental role as an executive producer in developing The Six Million Dollar Man, based on Martin Caidin's novel Cyborg, into a successful series. However, of all the series that Larson had a part in creating, Battlestar Galactica was perhaps the most personal to him, and the highlight of his genius.
The Insightful Messages of Battlestar Galactica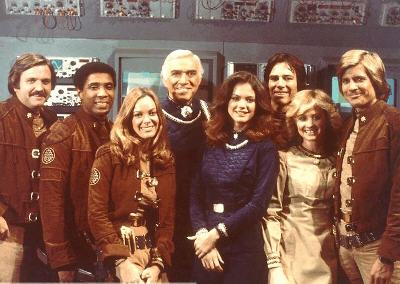 Larson began working on the concept of Battlestar Galactica in 1968, and was mentored by Star Trek producer, Gene L. Coon during the early development process. The series, originally intended to be called Adam's Ark, was one of Larson's most profound adventures as the show incorporated themes from Mormon theology such as marriage for "time and eternity" and a "council of twelve." He initially renamed the series Galactica, but wanting to capitalize on the popularity of then recently released Star Wars movies, he decided to add the word "star" in the title, and eventually decided on Battlestar Galactica. He was able to secure a generous budget of $1 million per episode for the series. The series spurred a lawsuit from George Lucas for copyright infringement, however, Lucas lost the battle. Unfortunately, the series only lasted for one season (24 episodes at a cost of over $1 million per episode) on ABC from 1978-79, but its overall impact was phenomenal. Larson would later comment:
I was vested emotionally in Battlestar, I really loved the thematic things. I don't feel it really got its shot, and I can't blame anyone else, I was at the center of that," said Larson, who years earlier had written a sci-fi script, Adam's Ark, with a theme similar to Battlestar's and had been mentored by Star Trek's Gene Coon. "But circumstances weren't in our favor to be able to make it cheaper or to insist we make two of three two-hour movies [instead of a weekly one-hour series] to get our sea legs.
According to the Wikipedia article about Glen A. Larson:
Even with its generous budget, the series often recycled effects shots; it was canceled after one season. The pilot episode of Galactica, titled "Saga of a Star World" in the program continuity, was edited into a two-hour theatrical film released in North America and Europe (a second theatrical release, titled Mission Galactica: The Cylon Attack, was compiled by re-editing other episodes of the series). After the series was canceled, Larson went on to create a relatively low-budget sequel to the series, titled Galactica 1980, which was set many years later, when the Galactica had reached Earth. This series was less successful than the original and was canceled after 10 episodes.

Larson re-used some of the sets, props, costumes, and effects work from Galactica for the light-hearted sci-fi series Buck Rogers in the 25th Century in 1979. Based on the comic-book character created in 1928 by Philip Francis Nowlan, Larson co-developed the series with Leslie Stevens. The feature-length pilot episode was released as a theatrical film in March 1979 and grossed $21 million at the North American box office. The weekly television series began in September 1979, running for two seasons until April 1981.
There were some similarities between the Star Wars saga and Battlestar Galactica, however, as Jim Bennett in his 21 November 2014 Deseret News article states:
Glen Larson, himself a Latter-day Saint, had infused his series mythology with too many Mormon references to ignore. His Twelve Colonies of Man were essentially the Lost Tribes of Israel whose history began at Kobol, an obvious anagram for Kolob, which, in Mormon theology, is the star nearest to the throne of God. The colonies were led by a "Quorum of 12," and marriages were referred to as "sealings" that extended beyond mortality and "through all the eternities." The show never shied away from religious themes, and, at one point, the characters encounter a group of angels who paraphrase LDS Church President Lorenzo Snow.

"As you are, we once were," the angels tell the Galactica crew. "As we are, you may become."
Battlestar Galactica was remade for the Sci-Fi channel as a miniseries in 2003, and in 2004 it was followed by a series that unlike Larson's original creation, lasted for multiple seasons and followed the Galacticans to the planet earth. The new series was developed by Ronald D. Moore, and although Larson was not involved in the development of the series, he did receive a screen credit as "Consulting Producer." Larson's original series targeted the family as its general audience, whereas the new series was geared for a more mature audience.
According to the Wikipedia article:
The Cylons were now created by humans, and some of them now even looked human; there was more moral duality, complexity, and nuance in both humans and Cylons; the social commentary was more explicit; and the resolution of the "Earth" problem was different.
The series ended in 2009 and was followed by a short-lived prequel series called Caprica in 2010. Larson was not involved in the development of the prequel either, but he was given a screen credit for the creation of certain characters. In February 2009, there was buzz in the media that Larson was in negotiations with Universal Pictures to turn Battlestar Galactica into a full-length feature film possibly based on his original series. The project which was to be produced and co-directed by Bryan Singer was put on hold for some time before being re-announced in 2011 by Singer himself with the film version being a complete remake.
Criticisms, Awards, and Honors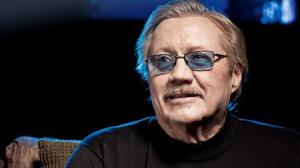 Despite his success, the shows produced by Larson were not highly favored by critics. Their overall criticism was aimed at his "perceived general lack of originality arising from the fact that many of his television series are seen as small screen "knock-offs" of feature films."
In a Variety.com article published following Larson's death it was reported that Larson credited his success to "having a strong sense of the type of shows that would click with Middle America." The article further states that Larson told the Archive of American Television in 2009 that his background was defined by shows that were "enjoyable, they had a pretty decent dose of humor and they all struck a chord out there in the mainstream." He further commented, "What we weren't going to win … was a shelf full of Emmys. Ours were not the shows that were doing anything more than reaching a core audience. I would like to think that they brought a lot of entertainment into the living room."
Throughout his career, Larson received numerous awards and honors. In 1973, he won the Edgar Award for Best Episode in a TV Series Teleplay for the McCloud series episode titled "The New Mexico Connection." In 1974 and 1975, the television series McCloud was nominated for the Emmy Award for limited series. In 1978, his television series Quincy, M.E. was nominated for the Emmy Award for outstanding drama series. In 1979, his series Battlestar Galactica was nominated for the Grammy Award for best album of original score written for a motion picture or television special. That nomination was shared with Stu Phillips, John Andrew Tartaglia, and Sue Collins. And in 1981, he won the Edgar Award for Best Episode in a TV Series Teleplay for the Magnum, P.I. series episode titled "China Doll," with Donald P. Bellisario.
Larson also has a star on the Hollywood Walk of Fame for his contributions to the television industry. And in 2004, he reunited with other members of the Four Preps for a PBS special.
In addition to his brother, Larson is survived by his wife Jeannie; former wives Carol Gourley and Janet Curtis; and nine children.